It has always been a radical act to share stories during dark times. They are regenerative spaces of creation and renewal. As we experience a loss of sacred connection to the earth, we share stories that explore the timeless connections between ecology, culture, and spirituality.
Language Keepers Podcast Series
This six-part Peabody-nominated podcast series explores the struggle for Indigenous language survival in California. Two centuries ago, as many as ninety languages and three hundred dialects were spoken in California; today, only half of these languages remain. In this series, we delve into the current state of four Indigenous languages which are among the most vulnerable in the world: Tolowa Dee-ni', Karuk, Wukchumni, and Kawaiisu.
Listen to Podcast Series
The Lord God Bird
As the existence of the famed ivory-billed woodpecker is increasingly left to the realm of myth, Chelsea Steinauer-Scudder explores the widespread disappearance of birds in the narratives of apocalyptic prophecy that run through our collective consciousness.
Read Story
Print Edition Vol. 2
Now available! Volume II of our print edition speaks to the multiple crises and opportunities unfolding around us: plague, extinctions, and loneliness grip us ever tighter even as they affirm our connection with the living world.
Order Now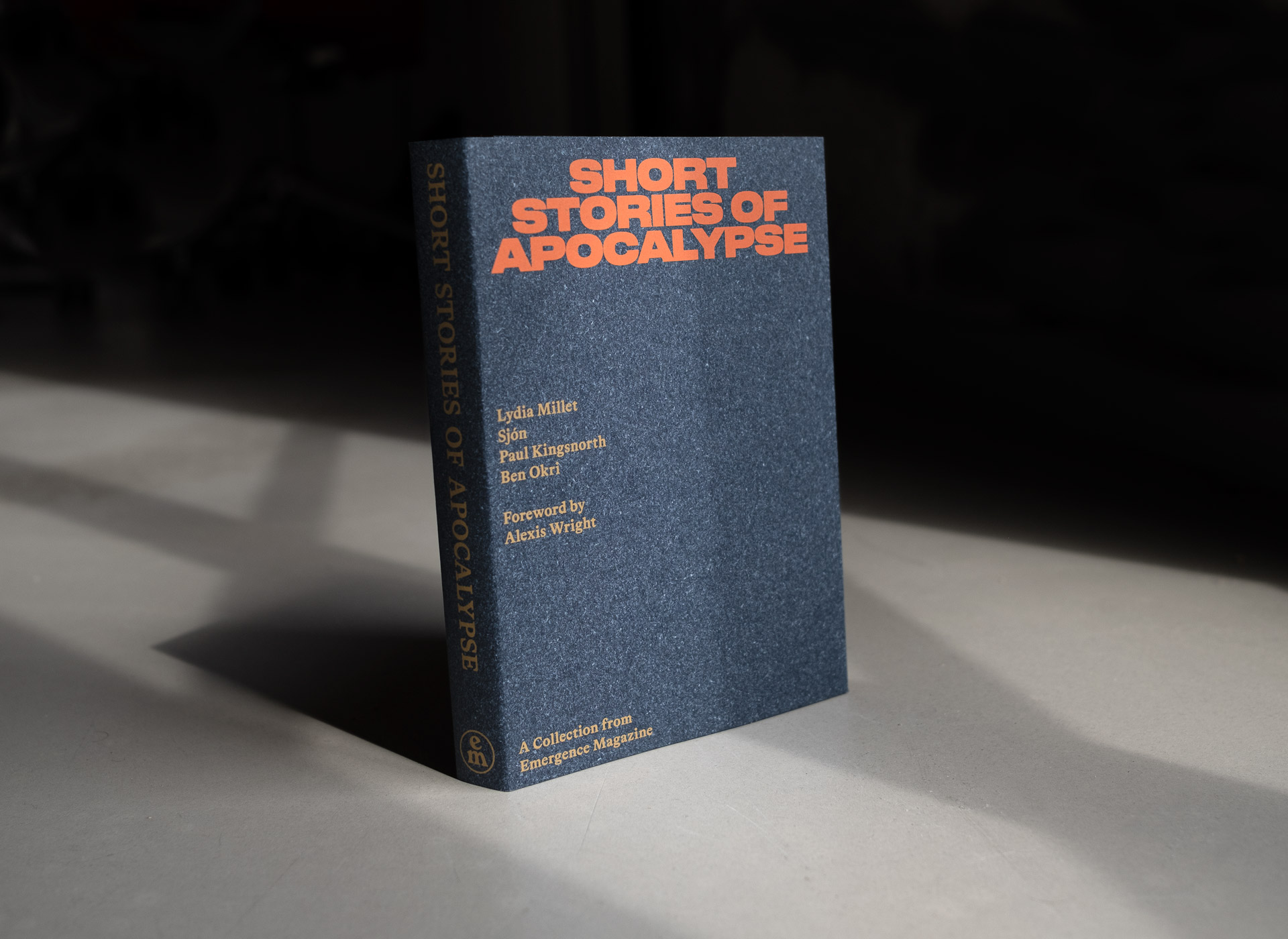 Short Stories of Apocalypse
Our inaugural print fiction collection explores the theme of apocalypse from past, present, and future perspectives, with short stories from Lydia Millet, Sjón, Ben Okri, and Paul Kingsnorth, and a forward by Alexis Wright. Through the grief of extinction, the gift of second sight, the final notes of human history, and the fatal temptation of technology, these four writers usher us into the mystery of what lies beyond endings.
PRE-ORDER NOW