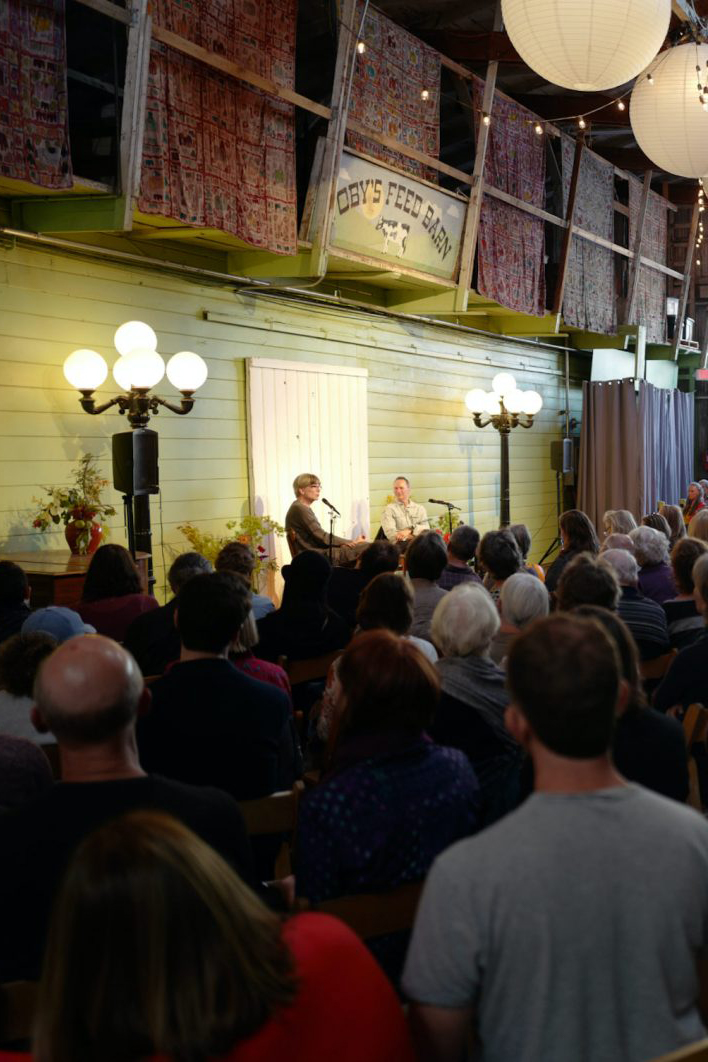 A Radical Reimagining of the Novel
A Conversation with Richard Powers and Forrest Gander
Author
Richard Powers is the author of twelve novels. His most recent novel, Bewilderment, has been shortlisted for the 2021 Booker Prize and longlisted for the 2021 National Book Award for Fiction. His novel The Overstory won the Pulitzer Prize in Fiction. Richard is the recipient of a MacArthur Fellowship and has been a four-time National Book Critics Circle Award finalist. He lives in the foothills of the Great Smoky Mountains.
Poet
Forrest Gander is a poet, novelist, and translator. He won the Pulitzer Prize for Poetry in 2019 for his poetry collection Be With. His other books of poetry include Redstart: An Ecological Poetics and Science & Steepleflower. He is the author of the novels As a Friend and The Trace. His book Core Samples from the World was a finalist for the Pulitzer Prize and the National Book Critics Circle Award. He is a United States Artists Rockefeller Fellow and has received fellowships from The National Endowment for the Arts and the Guggenheim, Whiting, and Howard Foundations. In 2011, he was awarded the Library of Congress Witter Bynner Fellowship.
In this vibrant conversation, poet and author Forrest Gander interviews Richard Powers about his acclaimed new novel The Overstory. Recorded during a live event co-presented by Emergence Magazine and Point Reyes Books, the two Pulitzer Prize-winning authors reflect on continuity, kinship, and proximity with the living world. Advocating a radical reimagining of the novel that moves away from the centering of human characters, Powers speaks of a new ethic that includes an understanding that there is no separate thing called us and no other separate thing called wilderness.