Language Keepers Podcast Series
an Emergence Magazine production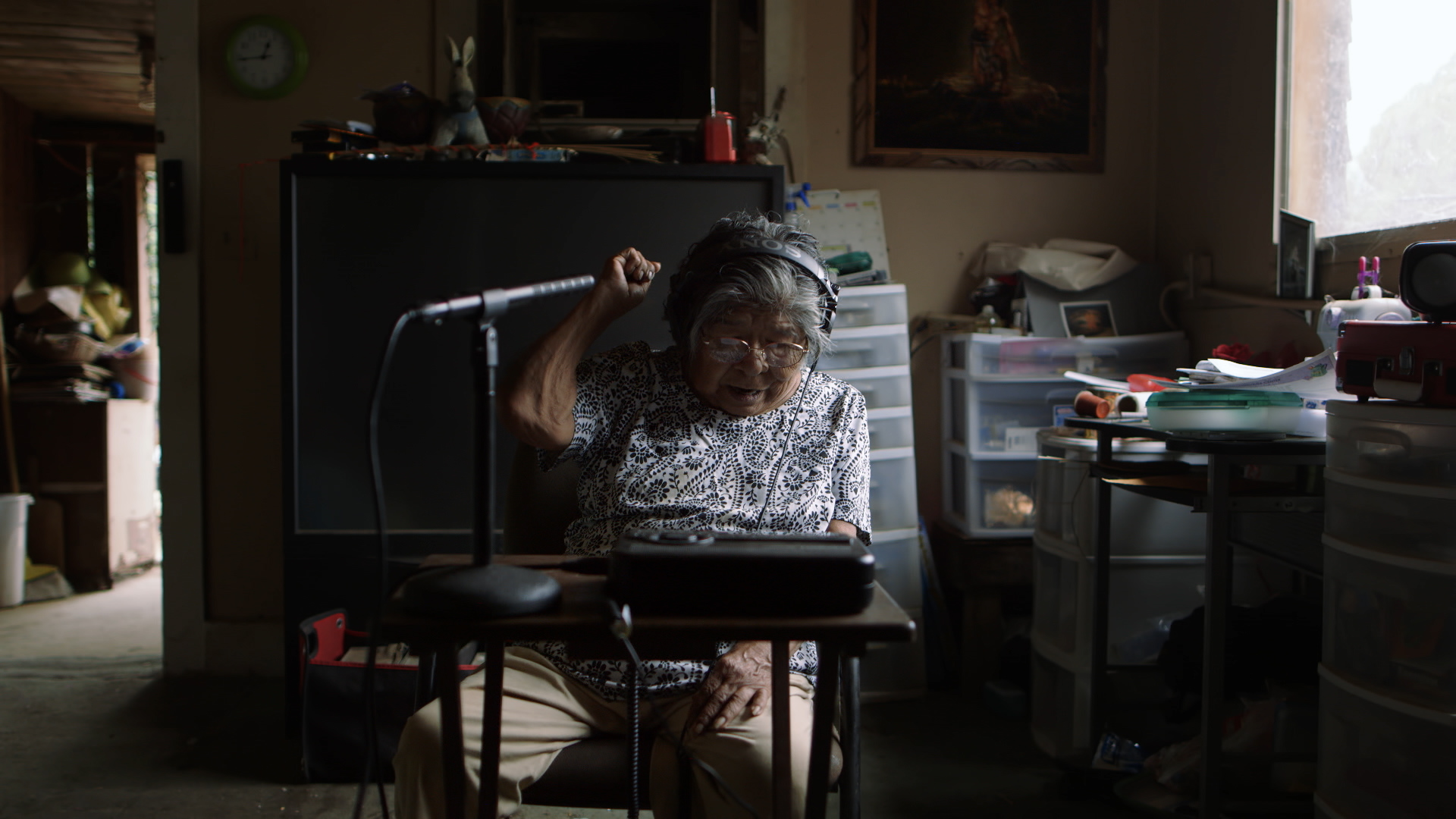 Adapted from our award-winning multimedia story, "Language Keepers," this six-part podcast series explores the struggle for Indigenous language survival in California. Two centuries ago, as many as ninety languages and three hundred dialects were spoken in California; today, only half of these languages remain. In this series, we delve into the current state of four Indigenous languages which are among the most vulnerable in the world: Tolowa Dee-ni', Karuk, Wukchumni, and Kawaiisu. Along this journey, we meet and learn from dedicated families and communities across the state who are working to revitalize their Native languages and cultures in order to pass them on to the next generation.
Director & Producer
Adam Loften is a filmmaker and producer of documentary films, virtual reality experiences, and podcasts. His work has been nominated for Emmy and Peabody Awards and featured on PBS, National Geographic, The Atlantic, and The New York Times.
Producer
Emmanuel Vaughan-Lee is an Emmy and Peabody Award–nominated filmmaker and a Sufi teacher. His films include: Earthrise, Sanctuaries of Silence, The Atomic Tree, Counter Mapping, Marie's Dictionary, and Elemental. His films have been screened at New York Film Festival, Tribeca Film Festival, SXSW, and Hot Docs, exhibited at the Smithsonian Museum, and featured on PBS POV, National Geographic, and New York Times Op-Docs. He is the founder and executive editor of Emergence Magazine.
Credits
Produced in partnership with Advocates for Indigenous California Language Survival.
Directed by Adam Loften
Co-Direction of episode 4 by Emmanuel Vaughan-Lee
Produced by Adam Loften & Emmanuel Vaughan-Lee
Edited by Adam Loften
Narrated by Emmanuel Vaughan-Lee
Original music by Matthew Atticus Berger & H. Scott Salinas
Written by Adam Loften, Chelsea Steinauer-Scudder, & Emmanuel Vaughan-Lee
Sound mix and design by D. Chris Smith
Sound recording by Ben Sutineau
Production assistance by Devin Tellatin
This series would not have been possible without the collaboration and support of the Tolowa Dee-ni', Karuk, Wukchumni, and Kawaiisu communities featured in this podcast.
Episode 1

Colonizing California

In Episode One, we are introduced to the language revitalization efforts of the Tolowa Dee-ni', Karuk, Wukchumni and Kawaiisu Indigenous communities. Through their experiences, we examine the colonizing histories that brought Indigenous languages to the brink of disappearance and the struggle for Indigenous cultural survival in America today.

Episode 2

Tolowa Dee-ni'

Episode Two brings us to the redwood forests of Northern California, home to Loren Bommelyn, the sole remaining fluent speaker of the Tolowa Dee-ni' language. Tolowa, like other Indigenous languages, is interwoven with the ecosystem where it came into being and thus holds the traditional ecological knowledge of the Tolowa people. Along with many Native communities, the Bommelyn family is grappling with what is at stake—for their children, for their culture, and for the land itself—if they lose their language.

Episode 3

Karuk

Episode Three explores efforts to revitalize the Karuk language, which is deeply tied to the Klamath River in Northern California. Just as a river is dependent on an unobstructed flow to remain healthy, a language depends on healthy connections and transmissions between generations of speakers. Karuk language keepers Maymi Preston-Donahue, Phil Albers, and Julian Lang are working to fill generational gaps in the transmission of Karuk.

Episode 4

Wukchumni

Episode Four brings us to the home of Marie Wilcox—the last fluent speaker of the Wukchumni language and the creator of the only Wukchumni dictionary. Younger generations of language learners often rely on both fluent elders and physical resources: Marie's dictionary has been an inspiration to four generations of her family and to Indigenous communities around the world.

Episode 5

Kawaiisu

For many Indigenous communities, the effort to document and learn from as many last speakers as possible is a race against time. In Episode Five we meet Julie Girado Turner, who, for nearly two decades, has been documenting and recording her father and aunt, the last fluent speakers of the Kawaiisu language.

Episode 6

The Power of Revitalization

To conclude the series, we explore the rapid rate of language loss occurring around the world and hear from speakers of endangered languages who are increasingly resisting predictions of extinction. We revisit the keepers of the Tolowa Dee-ni', Karuk, Wukchumni, and Kawaiisu languages, who offer their thoughts, prayers, and hopes for the future of their languages and for the generations that will come after them.