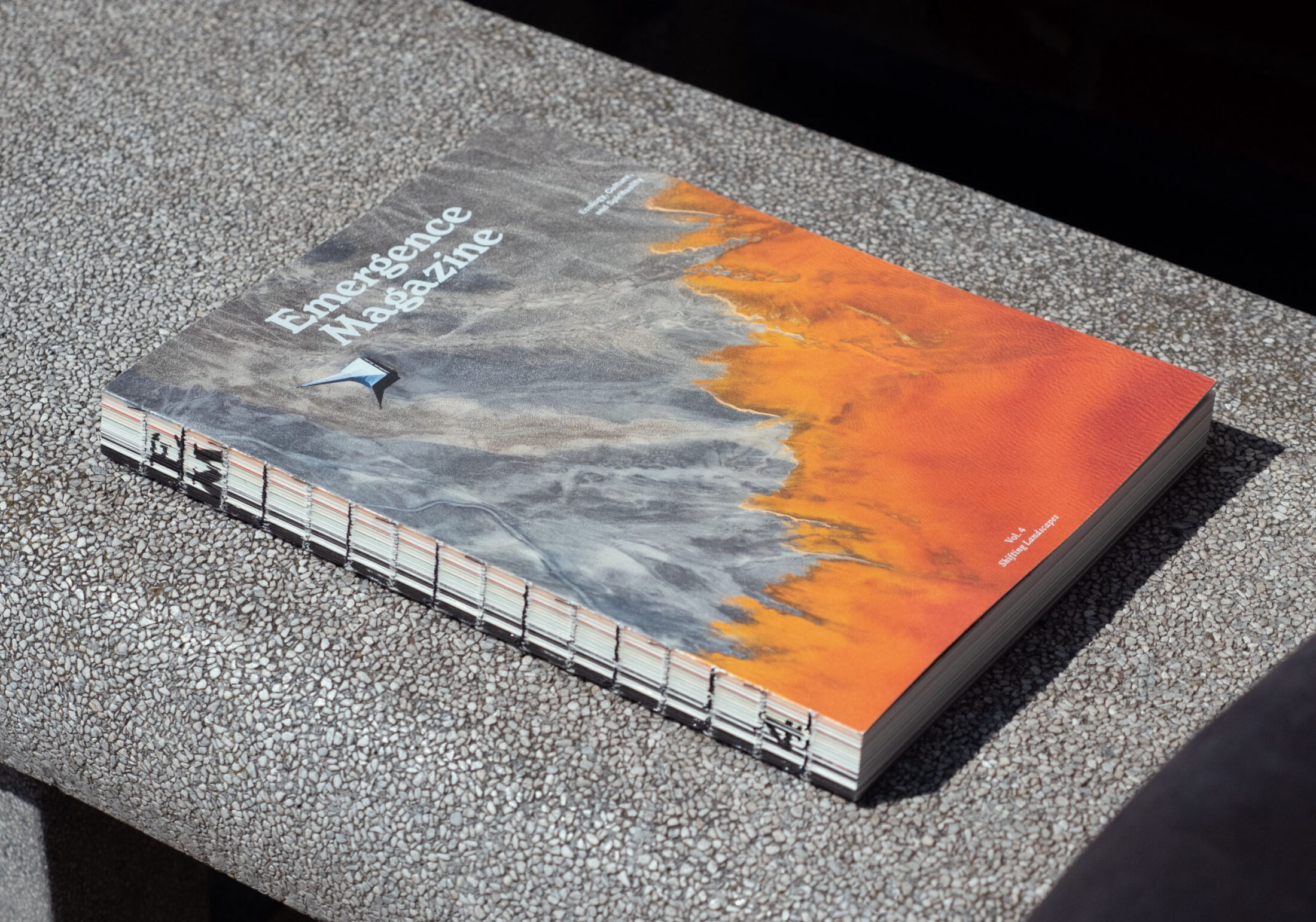 Emergence Magazine Vol. 4
Just as the Earth's ancient patterns and pathways are undergoing seismic shifts, so too are our cultural landscapes—histories are being uncovered, outdated myths discarded, and new stories brought to light. What do we need to orient ourselves when the world we have known is coming undone and new configurations are still taking shape?
Our fourth volume, Shifting Landscapes, is woven from this liminal space. Within you'll find stories of changing rivers and migrating forests, blurred boundaries between human and animal, geological landscapes that reveal human histories, and prophecies that weave themselves into the land. The voices gathered in this volume bear witness to the Earth's changing face and respond to her evolving song.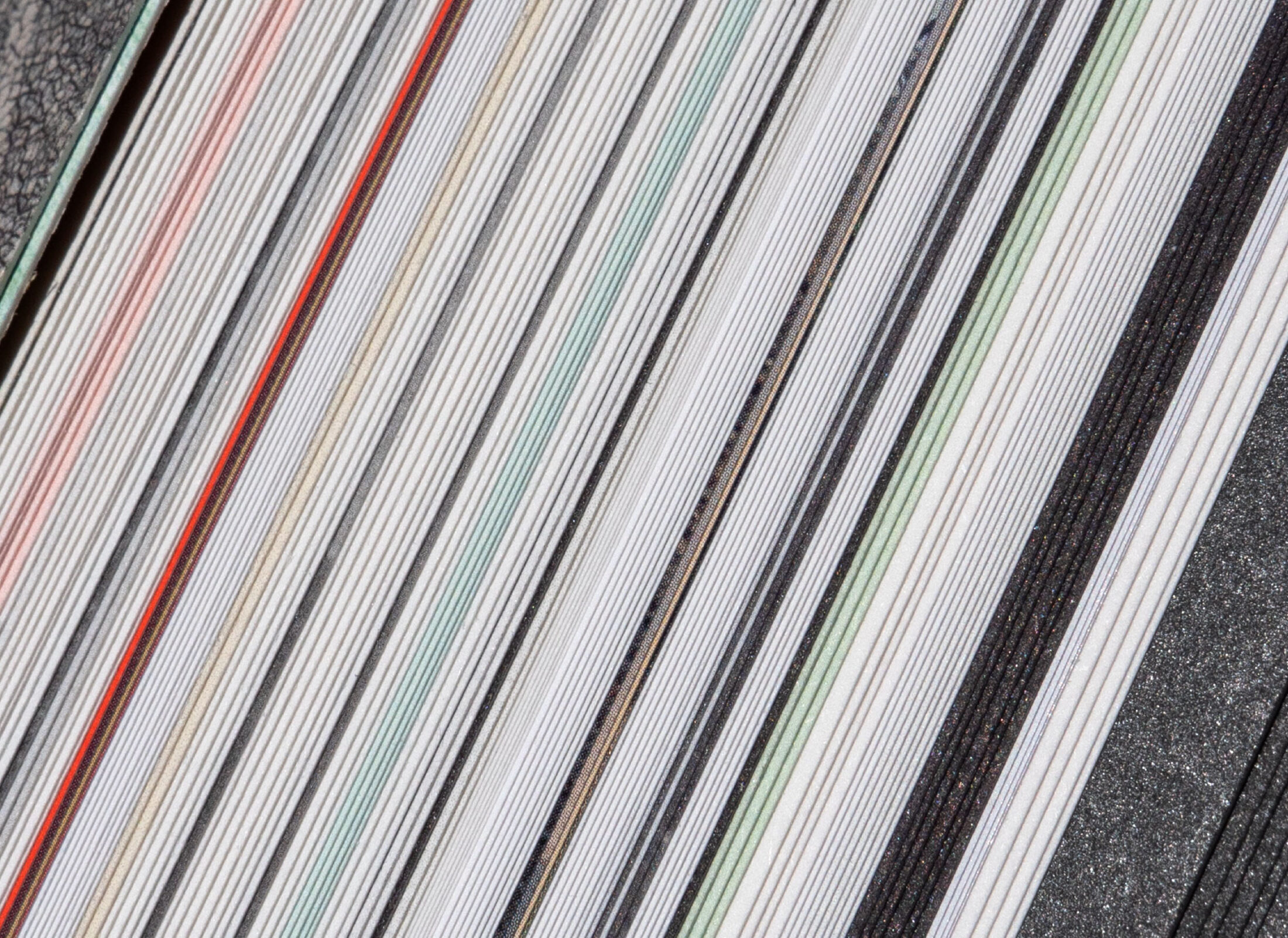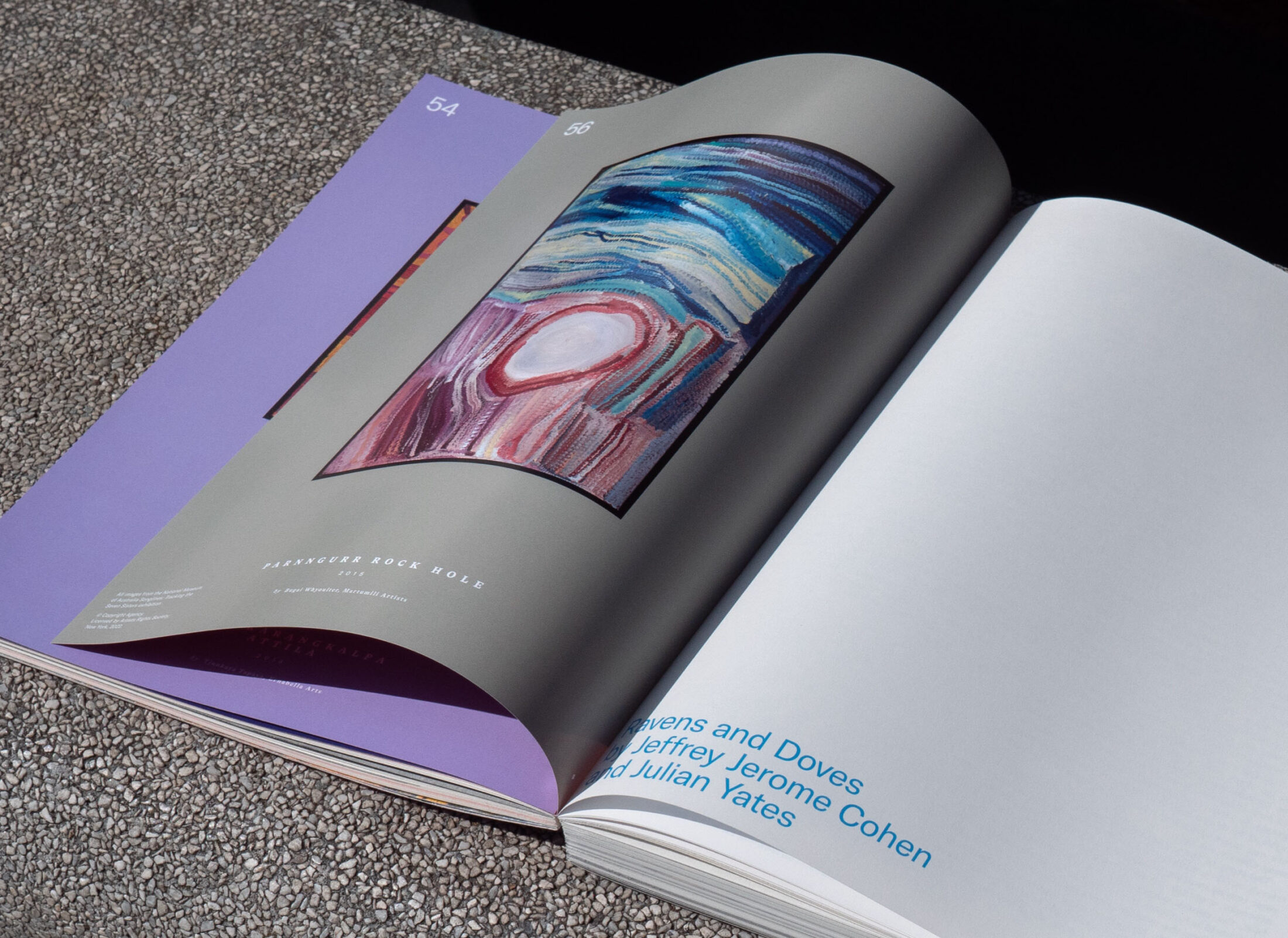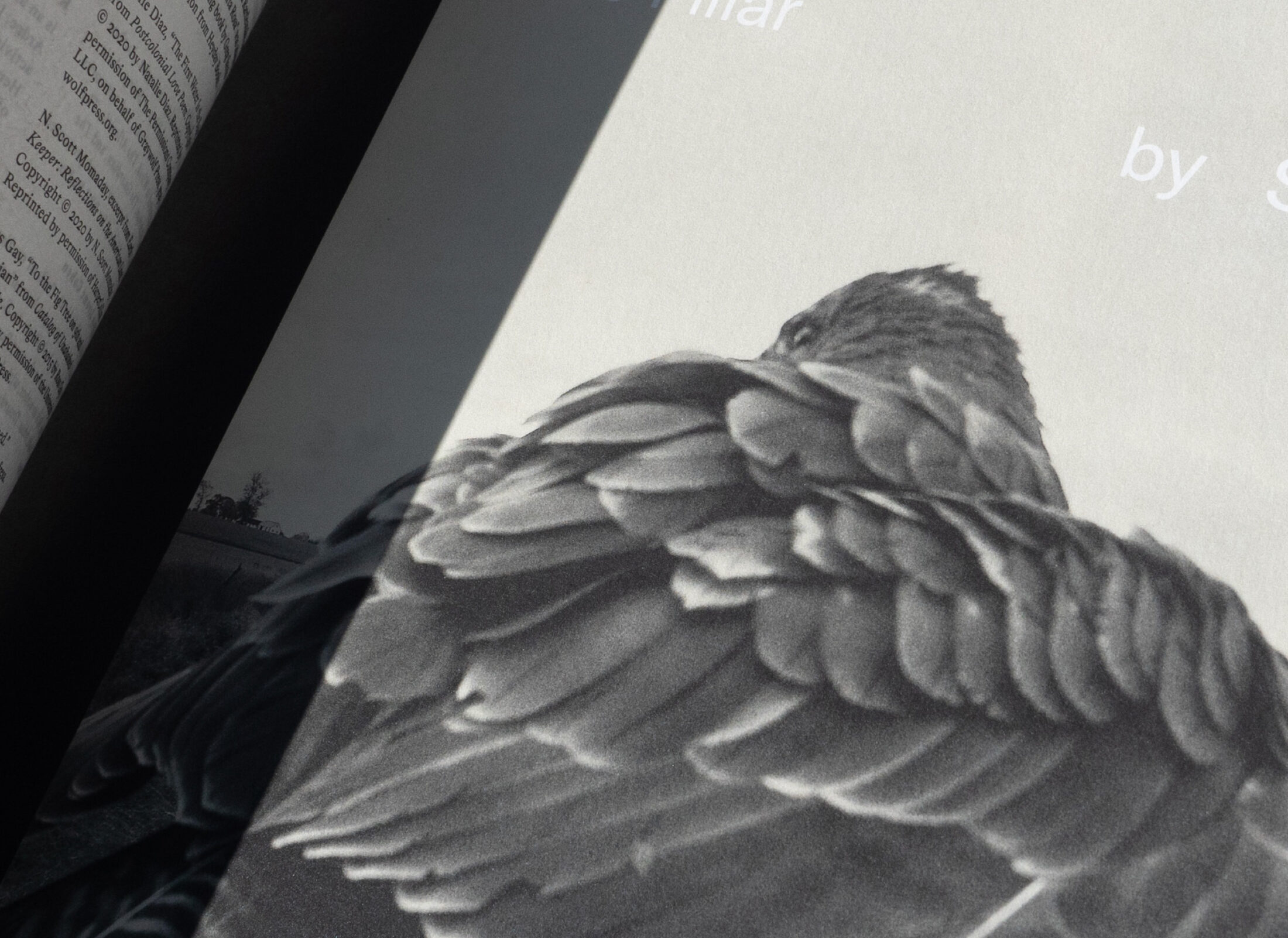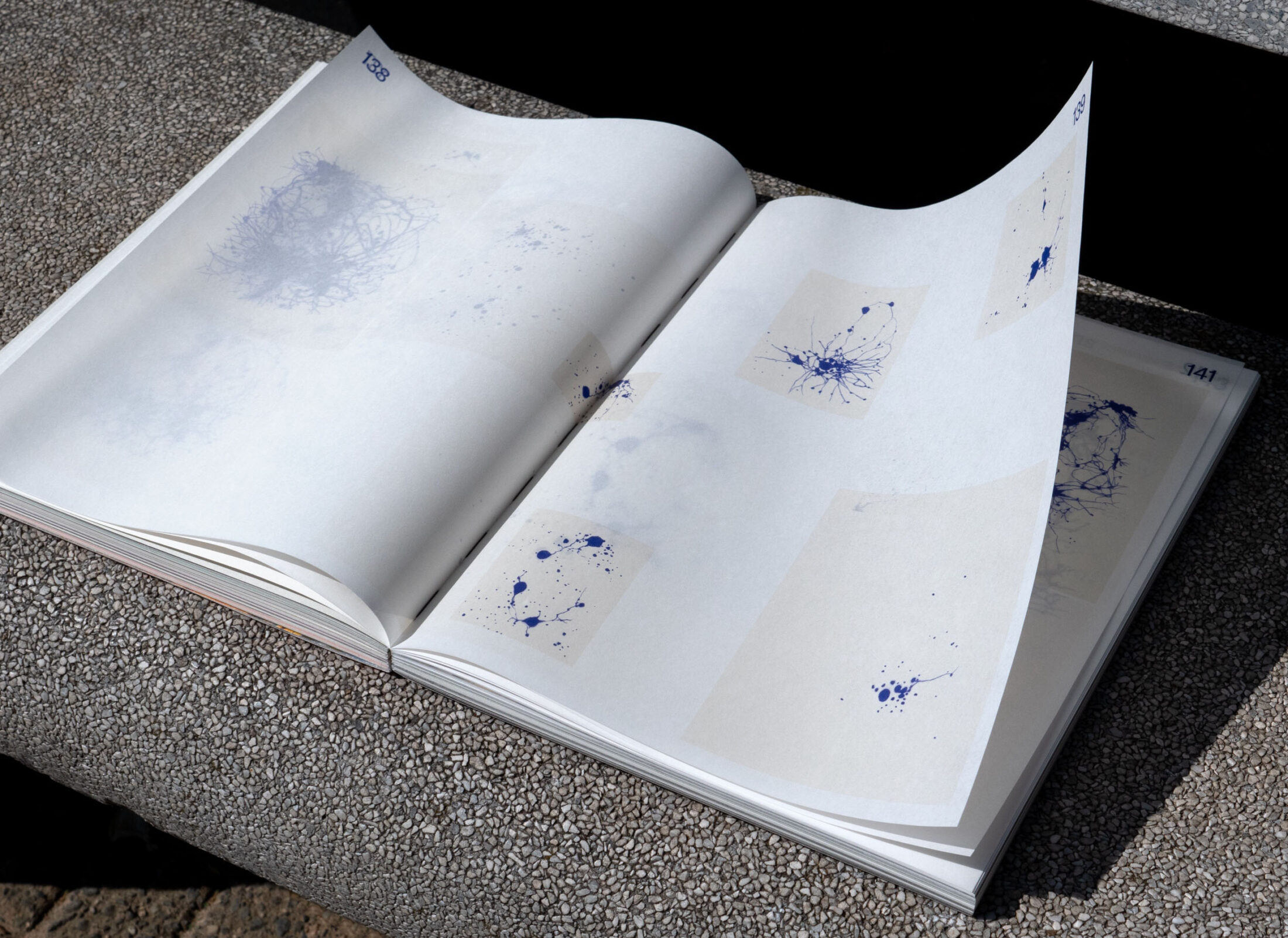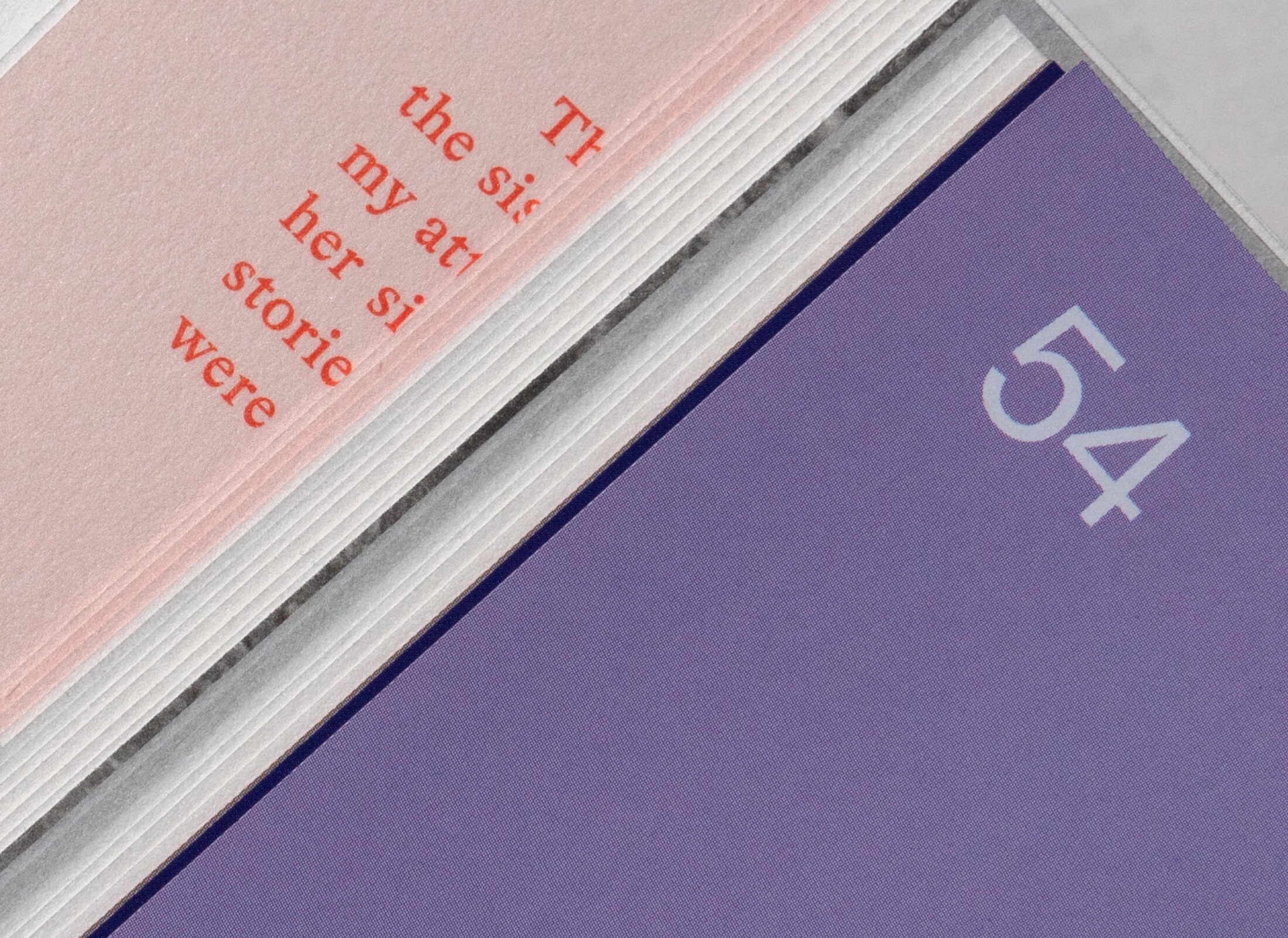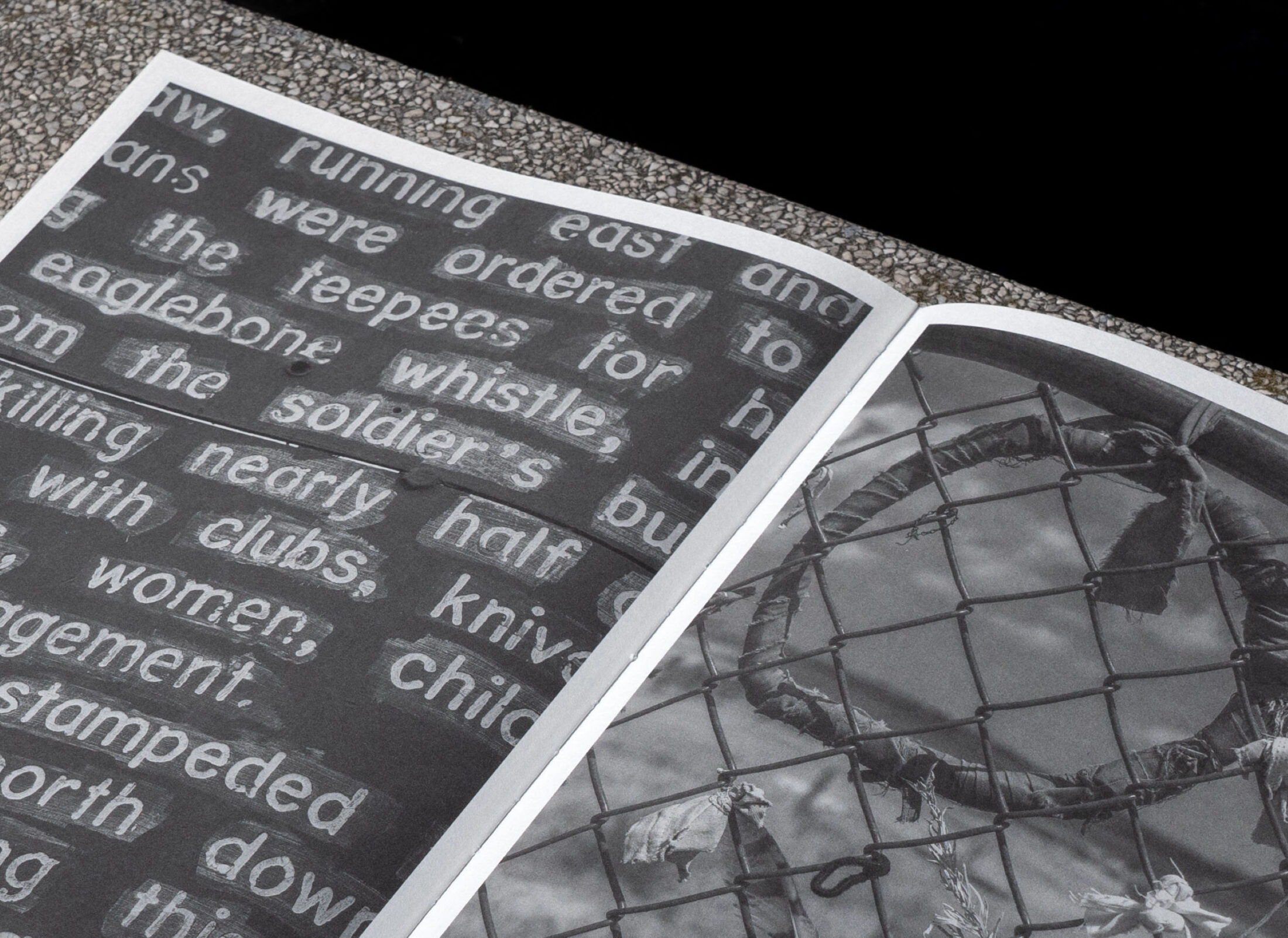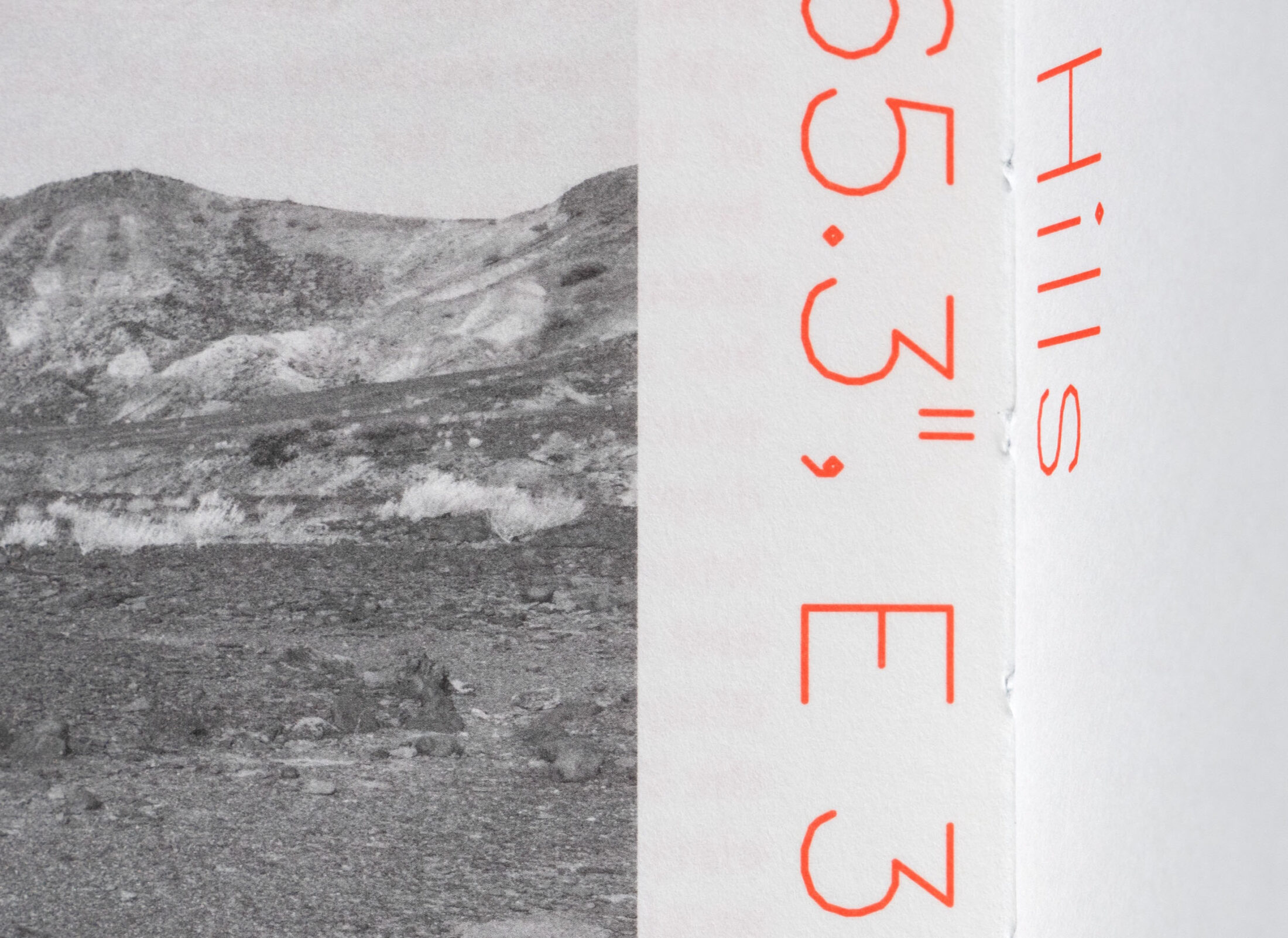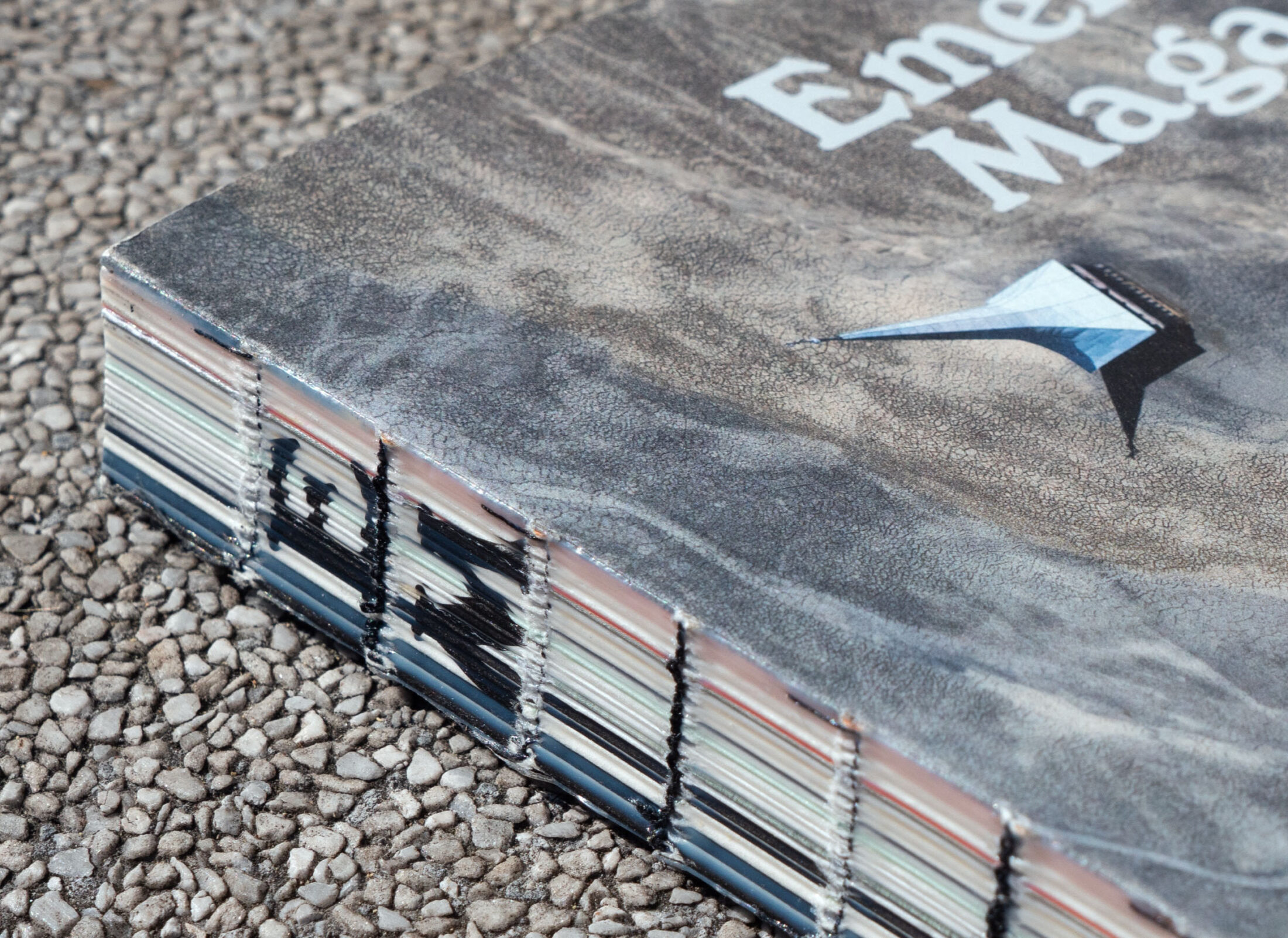 Contributors
The writers, photographers and artists who contributed to Shifting Landscapes have been honored with numerous awards, including the Pulitzer Prize for Poetry, the Pulitzer Prize for Fiction, the National Book Award, the American Book Award, a Guggenheim Fellowship, a Lannan Literary Fellowship, PEN / Jean Stein Award, National Book Critics Circle Award, a Gold Medal from The Society of Illustrators, European Wildlife Photographer of the Year, and the MacArthur Fellowship, a Whiting Award, and the T.S. Eliot Prize.
David Abram

David Abram, PhD, cultural ecologist and geophilosopher, is the founder and creative director of the Alliance for Wild Ethics. His books include Becoming Animal: An Earthly Cosmology and The Spell of the Sensuous: Perception and Language in a More-than-Human World. David is currently the Senior Fellow in Ecology and Natural Philosophy at Harvard Divinity School.

David Abram

Anna Badkhen

Anna Badkhen is the author of seven books, most recently Bright Unbearable Reality, which was longlisted for the 2022 National Book Award. Her awards include the Guggenheim Fellowship, the Barry Lopez Visiting Writer in Ethics and Community Fellowship, and the Joel R. Seldin Award from Psychologists for Social Responsibility for writing about civilians in war zones. Anna was born in the Soviet Union and is a US citizen.

Anna Badkhen

James Bridle

James Bridle is a writer, artist, and technologist whose artworks have been commissioned by galleries and institutions and exhibited worldwide. Author of New Dark Age and Ways of Being. their writing on literature, culture, and networks has appeared in magazines and newspapers, including Wired, The Atlantic, The New Statesman, The Guardian, and The Financial Times. For BBC Radio 4, they wrote and presented the four-part series "New Ways of Seeing."

James Bridle

Jeffrey Jerome Cohen

Jeffrey Jerome Cohen is Dean of Humanities at Arizona State University. He is widely published in the fields of medieval studies, monster theory, and the environmental humanities. His book Stone: An Ecology of the Inhuman received the 2017 René Wellek Prize in comparative literature from the American Comparative Literature Association. In collaboration with Lindy Elkins-Tanton he co-wrote the book Earth, a re-examination of our planet from the perspectives of a planetary scientist and a literary humanist. He is the co-author, with Julian Yates, of the book Noah's Arkive: Towards an Ecology of Refuge.

Jeffrey Jerome Cohen

Russel Albert Daniels

Russel Albert Daniels (Diné and Ho-Chunk descent) is a documentary photographer based in Utah whose work stands in the currents of art, reportage, and decolonization. Daniels aims to bring visibility to Native American and underserved communities. His projects explore identity, sense of place, and history.

Russel Albert Daniels

Natalie Diaz

Natalie Diaz is a Mojave / Akimel O'odham poet, language activist, educator, and former professional basketball player. Her poetry collections include Postcolonial Love Poem, winner of the Pulitzer Prize in Poetry; and When My Brother Was an Aztec, winner of an American Book Award. She is an enrolled member of the Gila Indian Community and lives in Mohave Valley, Arizona, where she has directed a Mojave language revitalization program and currently teaches in the Creative Writing MFA program at Arizona State University.

Natalie Diaz

Jamie Figueroa

Jamie Figueroa is Boricua (Afro-Taíno) by way of Ohio and a long-time resident of northern New Mexico. She is the author of the novel Brother, Sister, Mother, Explorer. Her awards include the Truman Capote Scholarship and the Jack Kent Cooke Graduate Arts Award. Her writing has appeared in Epoch, Yellow Medicine Review, Sin Fronteras, McSweeney's, and American Short Fiction. She is an Assistant Professor at The Institute of American Indian Arts.

Jamie Figueroa

Ross Gay

Ross Gay is the author of four books of poetry, including Be Holding, winner of the PEN / Jean Stein Award; and Catalog of Unabashed Gratitude, winner of the 2015 National Book Critics Circle Award and the 2016 Kingsley Tufts Poetry Award. His most recent collection of essays is Inciting Joy.

Ross Gay

Stephen Gill

Stephen Gill is a British experimental, conceptual, and documentary photographer who draws inspiration from his immediate surroundings. His work is held in private and public collections and has been exhibited internationally, including at London's National Portrait Gallery, The Victoria and Albert Museum, The Museum of London, Sprengel Museum, and Tate.

Stephen Gill

Bear Guerra

Bear Guerra is a photographer whose work explores the human impact of globalization, development, and social and environmental justice issues, often in communities typically underrepresented in the media. His work has appeared in The New York Times, The Wall Street Journal, The Atlantic, Le Monde, BBC, and NPR, and has been exhibited widely. He was a finalist for a National Magazine Award in Photojournalism. Bear and his wife, Ruxandra Guidi, work together under the name Fonografia Collective to produce local and international print, radio, and multimedia stories about human rights and social justice. Bear is also a board member and producer with the award-winning nonprofit journalism collaborative, Homelands Productions, and is the visuals editor at High Country News.

Bear Guerra

David G. Haskell

David George Haskell is author of The Songs of Trees: Stories from Nature's Great Connectors, winner of the 2020 Iris Book Award, the 2018 John Burroughs Medal, and named one of the Best Science Books of 2017 by NPR's Science Friday. His first book, The Forest Unseen: A Year's Watch in Nature, was winner of the National Academies' Best Book Award for 2013, finalist for the 2013 Pulitzer Prize in nonfiction, winner of the 2013 Reed Environmental Writing Award, and winner of the 2012 National Outdoor Book Award for Natural History Literature. His latest book, Sounds Wild and Broken: Sonic Marvels, Evolution's Creativity, and the Crisis of Sensory Extinction, was a finalist for the Pulitzer Prize. He is a professor at the University of the South in Sewanee, Tennessee.

David G. Haskell

Katie Holten

Katie Holten is a visual artist based in New York City. She grew up in rural Ireland and studied fine art and history of art at the National College of Art and Design in Dublin and the Hochschule der Kunst in Berlin. In 2003, she represented Ireland at the 50th Venice Biennale. In 2015, she created a Tree Alphabet and used it to make the book About Trees. Her latest book is The Language of Trees: A Rewilding of Literature and Landscape.

Katie Holten

Laia Jufresa

Laia Jufresa is the author of El Esquinista and Umami. In 2017 she was named one of the Bogotá39, the thirty-nine most promising young writers in Latin America. Her fiction has appeared in Vogue, Words Without Borders, and McSweeney's, and her nonfiction in El País, Netflix, and BBC Radio.

Laia Jufresa

Stephanie Krzywonos

Stephanie Krzywonos is a Xicana nonfiction writer. Her forthcoming, debut book is Ice Folx, an intersectional memoir set in the Antarctic underworld. She has written about her experiences on "the Ice" for Sierra Magazine, Ofrenda Magazine, The Willowherb Review, Kosmos Journal, The Dark Mountain Project, The Behemoth, and The Antarctic Sun.

Stephanie Krzywonos

Arati Kumar-Rao

Arati Kumar-Rao is a National Geographic Explorer and an independent environmental photographer, writer, and artist who documents ecological degradation. She chronicles South Asia's changing landscapes and climate and their effect on livelihoods and biodiversity. Her work has appeared in National Geographic, The Hindu, #Dysturb, The Guardian, BBC Outside Source, Hindustan Times, and Mint.

Arati Kumar-Rao

Daniel Liévano

Daniel Liévano is an editorial illustrator and author based in Bogotá, Colombia. He is deeply inspired by semiotics, linguistics, and the meaning of language. Notable clients include The New Yorker, Harpers, The Atlantic, Penguin Random House, and Radioambulante. He won a Gold Medal from The Society of Illustrators for his first graphic novel, Gravity, and the AOI World Illustration Award for the animated illustration accompanying "When the Earth Started to Sing" for Emergence Magazine.

Daniel Liévano

Tristan McConnell

Tristan McConnell is a writer and foreign correspondent whose work has appeared in National Geographic, GQ, Harper's, The New Yorker, Foreign Policy, The Times of London, The Economist, TIME, and many more. Tristan's reporting has won awards from the Overseas Press Club of America, the Scripps Howard Foundation, the Society for Features Journalism, the Prix Bayeux for War Correspondents, and the Society of Environmental Journalists. His work has also been shortlisted for a National Magazine Award, as well as numerous Kurt Schork and One World Media awards. He is currently working on a book about the African Rift Valley.

Tristan McConnell

N. Scott Momaday

N. Scott Momaday is a Kiowa author and poet. His books of poetry include In the Bear's House; In the Presence of the Sun: Stories and Poems, 1961–1991; and The Gourd Dancer. His first novel, House Made of Dawn, won the Pulitzer Prize for Fiction.

N. Scott Momaday

Kerri ní Dochartaigh

Kerri ní Dochartaigh is the author of Thin Places, winner of the Butler Literary Award. Born in Derry-Londonderry, at the border between the North and South of Ireland, she has written for The Guardian, The Irish Times, BBC, Winter Papers, and others. Her latest book is Cacophony of Bone.

Kerri ní Dochartaigh

Masatsugu Ono

Masatsugu Ono is an author, translator, and professor of literature at Rikkyo University. His works include Boat on a Choppy Bay, which won him the Mishima Yukio Prize, and A Prayer Nine Years Ago, winner of the Akutagawa Prize, Japan's highest literary honor. His translations include Marie NDiaye's Rosie Carpe, and Edouard Glissant's Introduction to the Poetics of Diversity.

Masatsugu Ono

Gheorghe Popa

Gheorghe Popa is a photographer from Transylvania, Romania, whose work has been published in National Geographic, Natuurfotografie Magazine, Elements Magazine, and On Landscape. He is the recipient of several international awards, including the National Geographic Nature Photographer of the Year (Mention) and the European Wildlife Photographer of the Year.

Gheorghe Popa

Nathaniel Rich

Nathaniel Rich is the author of Second Nature: Scenes from a World Remade; and Losing Earth: A Recent History, a finalist for the PEN / E.O. Wilson Literary Science Award and winner of awards from the Society of Environmental Journalists and the American Institute of Physics. His novels include King Zeno, Odds Against Tomorrow, and The Mayor's Tongue. He is the recipient of the 2017 Emily Clark Balch Prize for Fiction and is a two-time finalist for the National Magazine Award for Fiction. Nathaniel is a writer-at-large for The New York Times Magazine and a regular contributor to The Atlantic, Harper's, and The New York Review of Books. He lives with his family in New Orleans.

Nathaniel Rich

Greg Sarris

Greg Sarris is an award-winning author and Tribal leader serving his sixteenth consecutive term as Chairman of the Federated Indians of Graton Rancheria. His books include Becoming Story, How A Mountain Was Made, Keeping Slug Woman Alive, Watermelon Nights, and Grand Avenue, which was adapted into an HBO miniseries. He also co-produced, advised, and was featured in American Passage, a sixteen-part series on American literature for public television, which won the Hugo Award for Best Documentary. He currently lives and works in Sonoma County, and serves as chair of the National Museum of the American Indian.

Greg Sarris

Lauret Savoy

Lauret E. Savoy is the author of Trace: Memory, History, Race, and the American Landscape, winner of the American Book Award and the ASLE Creative Writing Award. She co-edited The Colors of Nature: Culture, Identity, and the Natural World, co-authored Living with the Changing California Coast, and compiled and edited Bedrock: Writers on the Wonders of Geology. Lauret's life and work draw from her need to put the eroded world into language, to re–member fragmented pasts into present. A woman of African American, Euro-American, and Native American heritage, she explores the stories we tell of the American land's origins—and the stories we tell of ourselves in this land.

Lauret E. Savoy

Jeremy Seifert

Jeremy Seifert is an award-winning documentary filmmaker. His feature films include The Devil We Know, GMO OMG, and DIVE! Living Off America's Waste. His films for Emergence Magazine include The Church Forests of Ethiopia and On the Road with Thomas Merton.

Jeremy Seifert

Chelsea Steinauer-Scudder

Chelsea Steinauer-Scudder is a writer based in northern New England whose work explores the human relationship to place. Her essays have been featured in Crannóg Magazine, Inhabiting the Anthropocene, and EcoTheo Review. Her forthcoming book is Rebirth: Mothering Through Ecological Collapse.

Chelsea Steinauer-Scudder

Ocean Vuong

Ocean Vuong is the author of the New York Times best-selling poetry collection Time Is a Mother and the New York Times best-selling novel On Earth We're Briefly Gorgeous, which has been translated into thirty-seven languages. A recipient of a 2019 MacArthur Fellowship (the "genius" grant), he is also the author of the critically acclaimed poetry collection Night Sky with Exit Wounds, a New York Times Top 10 Book of 2016 and winner of the T.S. Eliot Prize, the Whiting Award, the Thom Gunn Award, and the Forward Prize for Best First Collection. A Ruth Lilly fellow from the Poetry Foundation, his honors include fellowships from the Lannan Foundation, the Civitella Ranieri Foundation, The Elizabeth George Foundation, The Academy of American Poets, and the Pushcart Prize. He currently lives in Northampton, Massachusetts, and serves as a tenured professor in the Creative Writing MFA Program at NYU.

Ocean Vuong

Sarah Waiswa

Sarah Waiswa is a documentary and portrait photographer born in Uganda and based in Nairobi, Kenya. Her work explores identity on the African continent, particularly that of younger generations of Africans. She won the 2016 Rencontres d'Arles Discovery Award for "Stranger in a Familiar Land," a series exploring the persecution of albinos in sub-Saharan Africa. She was also recognized by the 2015 Uganda Press Photo Awards and was named one of Uganda's best emerging artists by OkayAfrica.

Sarah Waiswa

Alexis Wright

Alexis Wright is a member of the Waanyi people from the highlands of the southern Gulf of Carpentaria in Australia. She is the author of the novels The Swan Book and Carpentaria, winner of the Miles Franklin Award, Australia's most prestigious literary prize. Wright has published three works of nonfiction: Take Power, Grog War, and Tracker, a collective memoir of Aboriginal leader Tracker Tilmouth and winner of the Stella Prize. Her most recent book is Praiseworthy. In 2017 she was named the Boisbouvier Chair in Australian Literature at the University of Melbourne.

Alexis Wright

Julian Yates

Julian Yates is professor of English studies at the University of Delaware. He has written extensively on Medieval and Renaissance British Literature, literary theory, material culture studies, and questions of ecology / environmental humanities. His book Error, Misuse, Failure: Object Lessons from the English Renaissance was a finalist for the Modern Language Association's Best First Book Prize in 2003. He is the co-author, with Jeffrey Jerome Cohen, of the book Noah's Arkive: Towards an Ecology of Refuge.

Julian Yates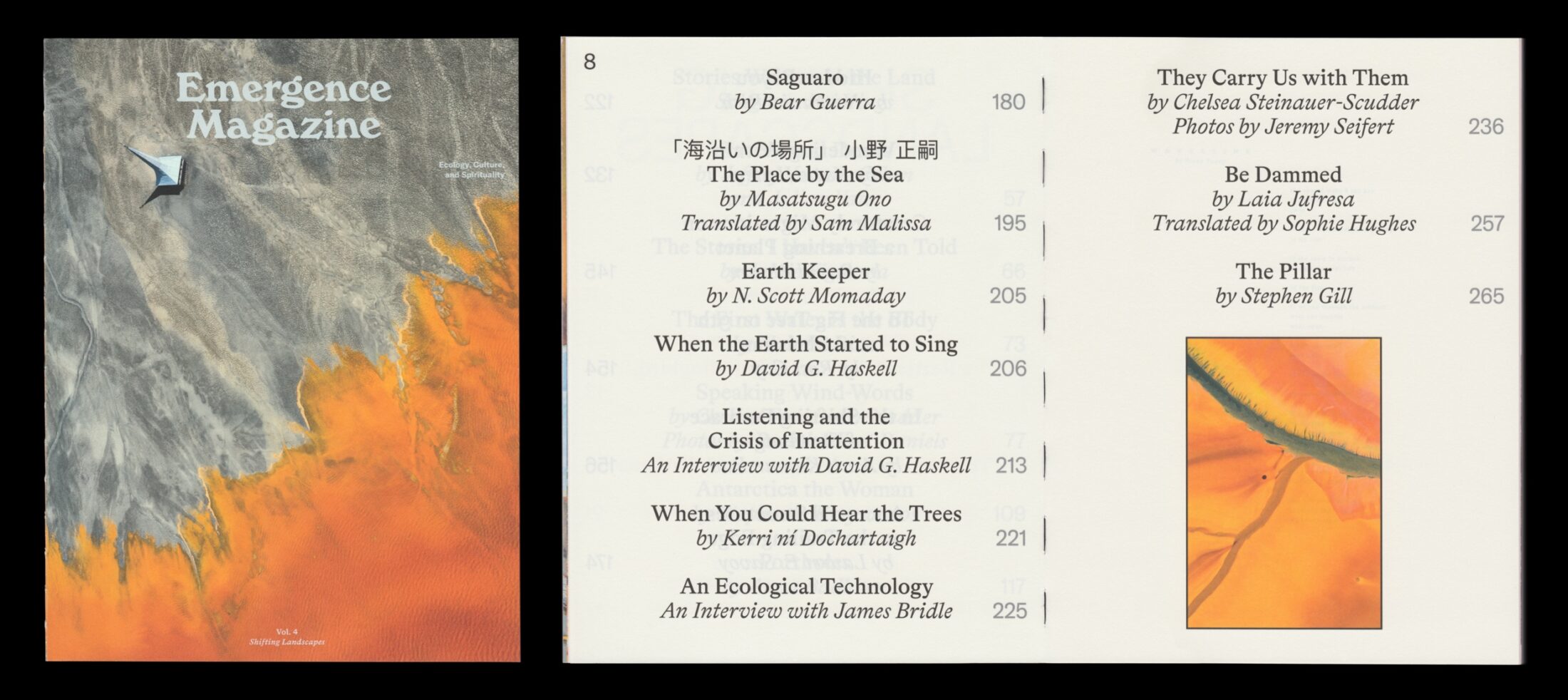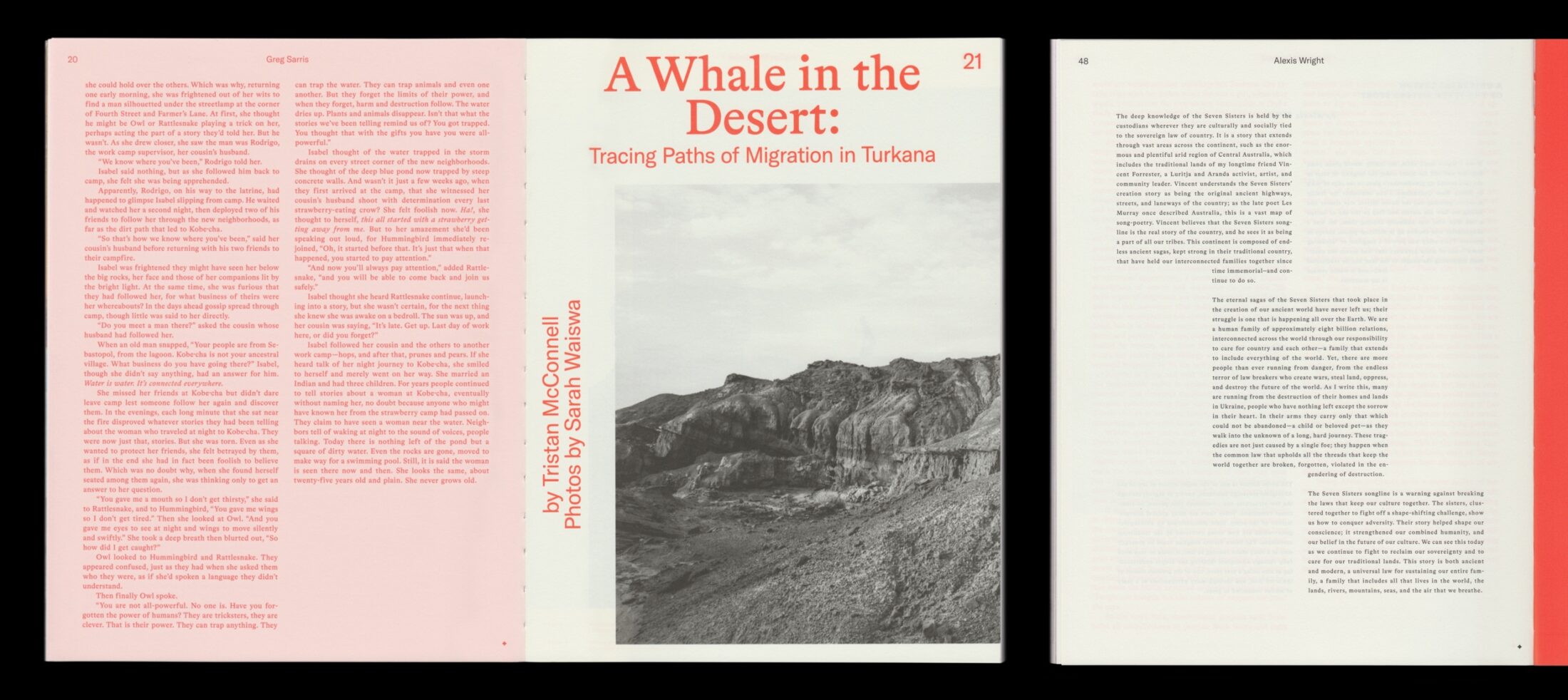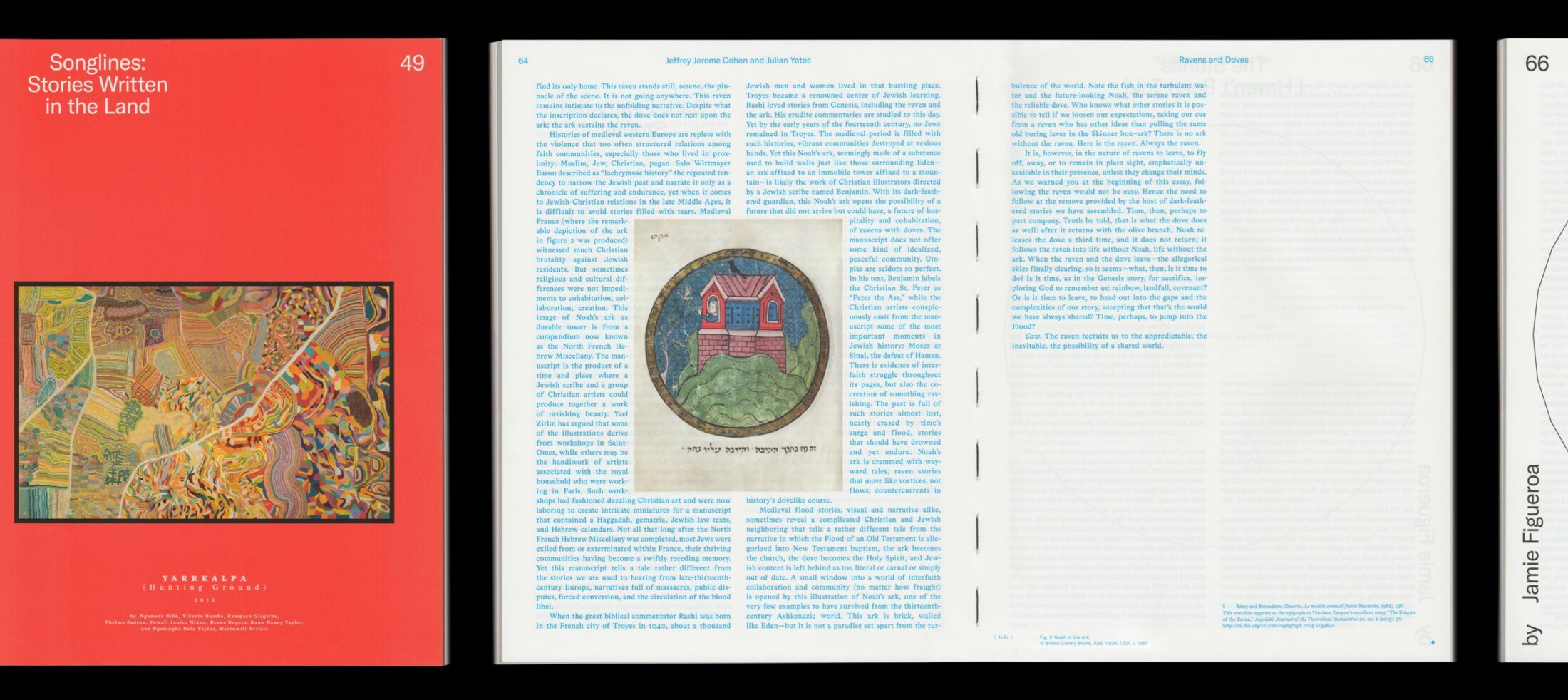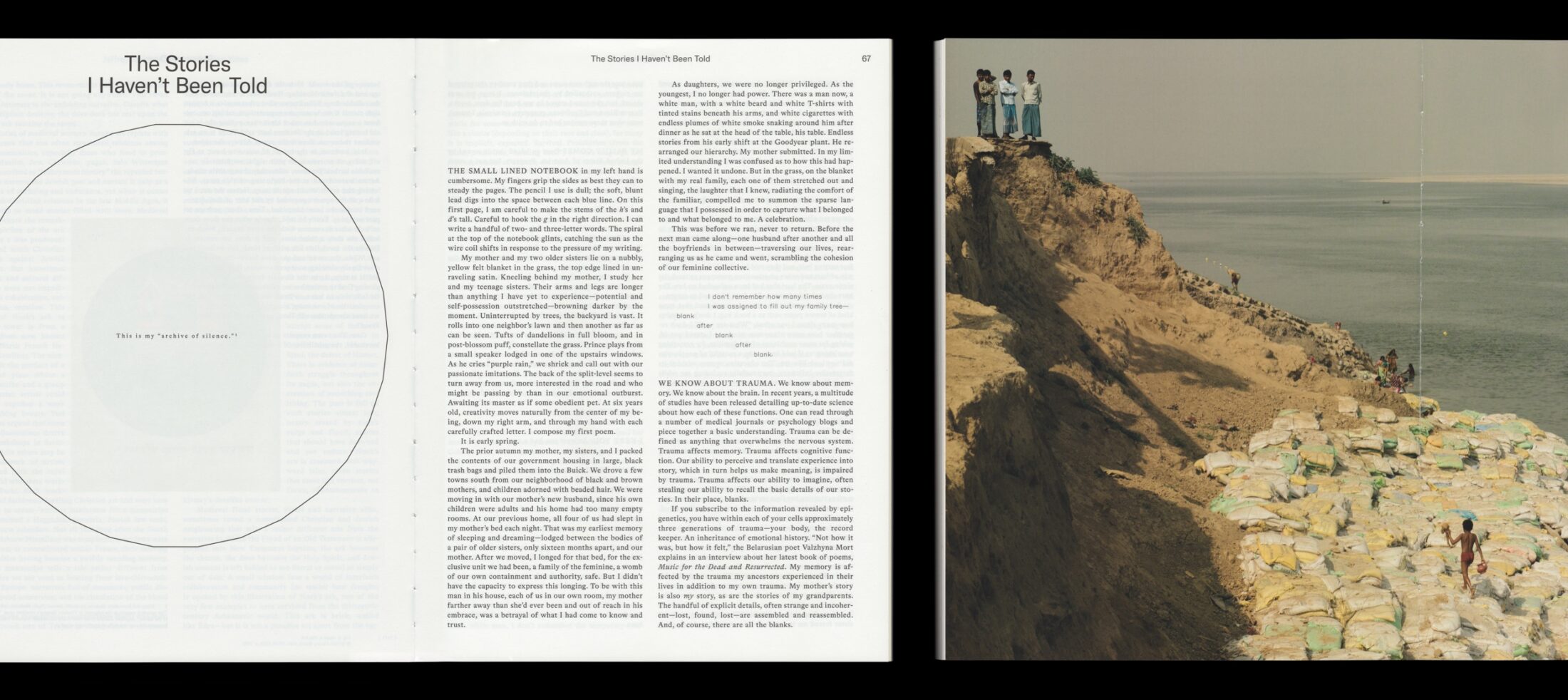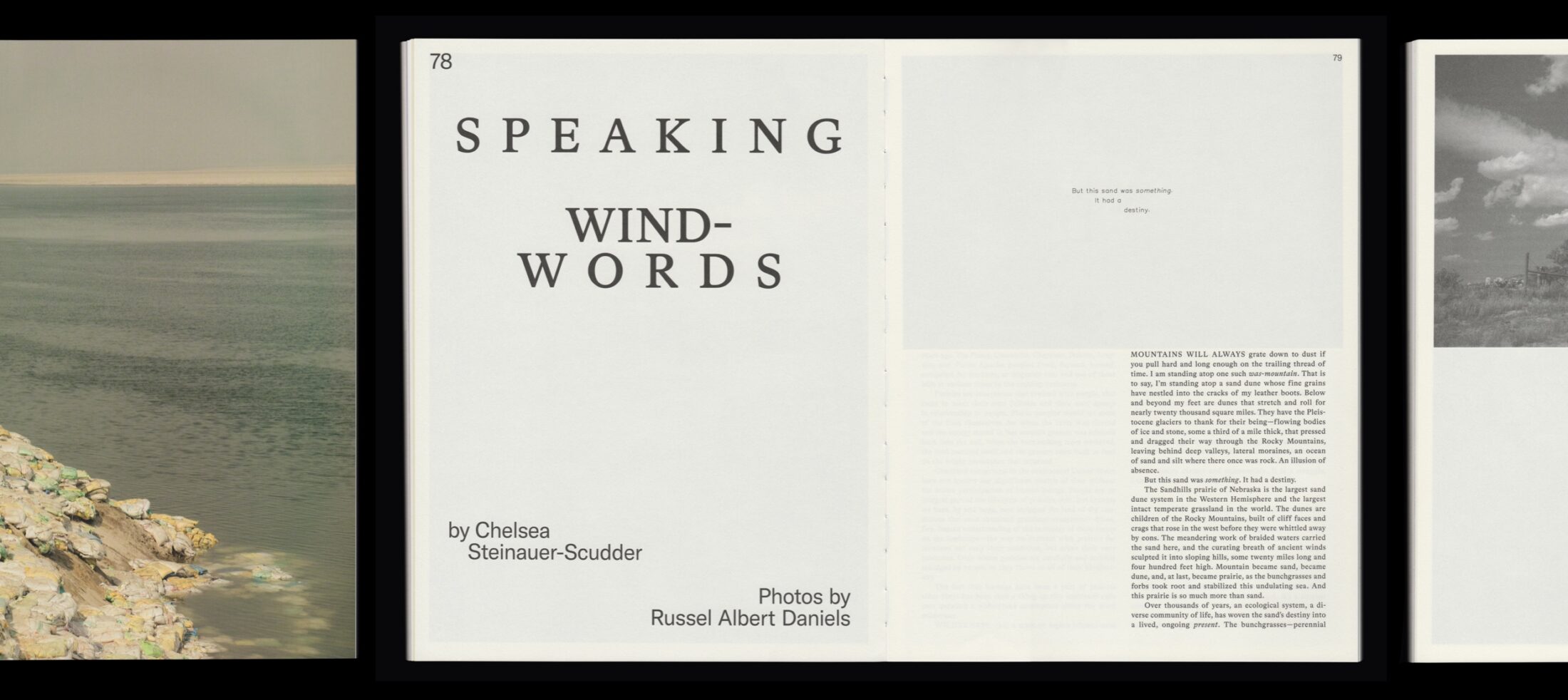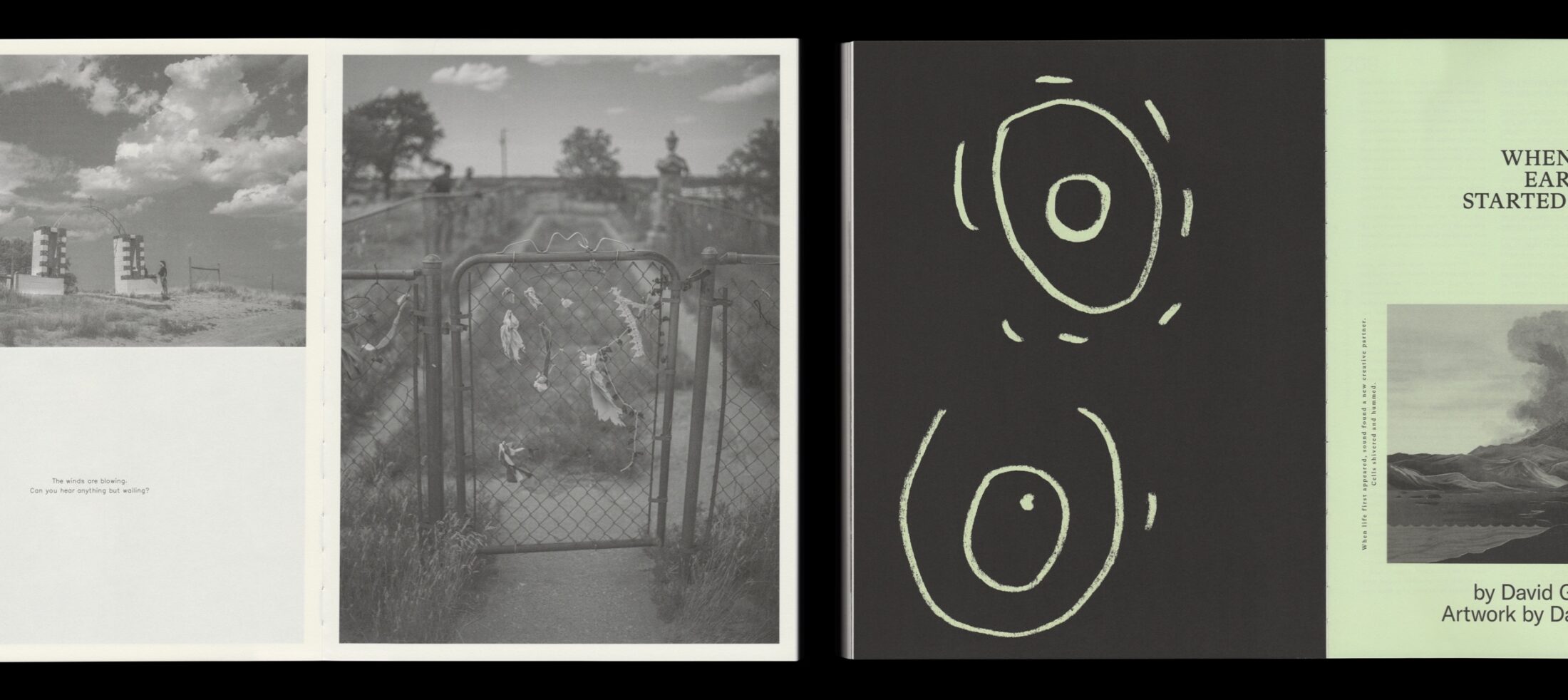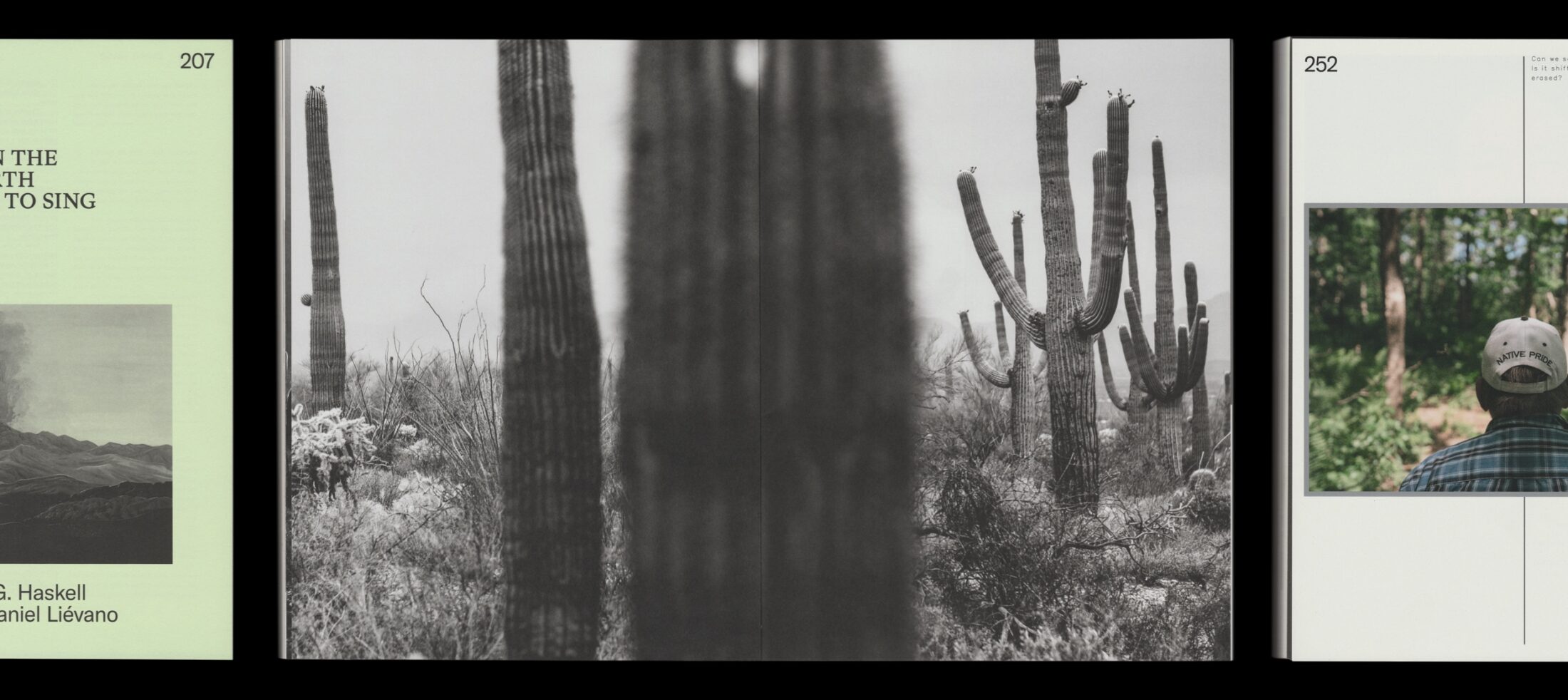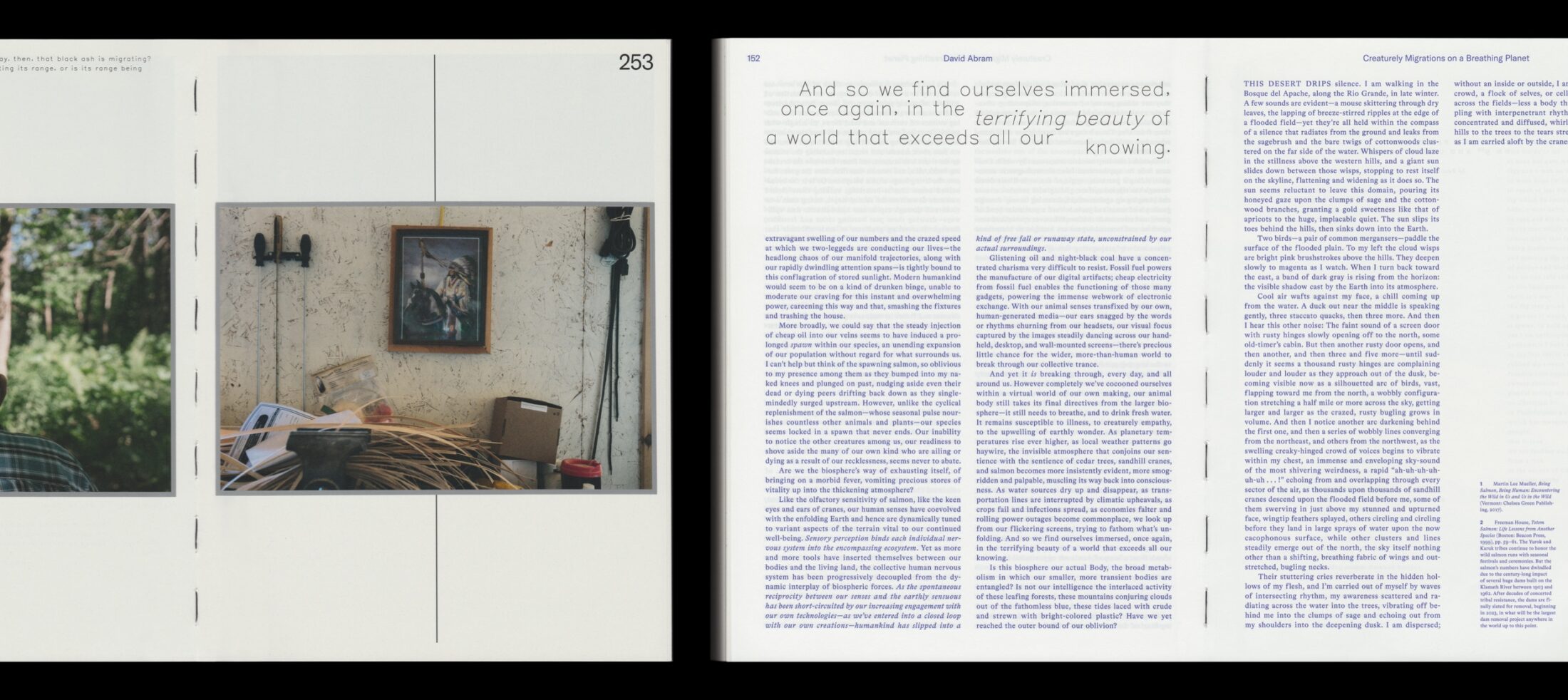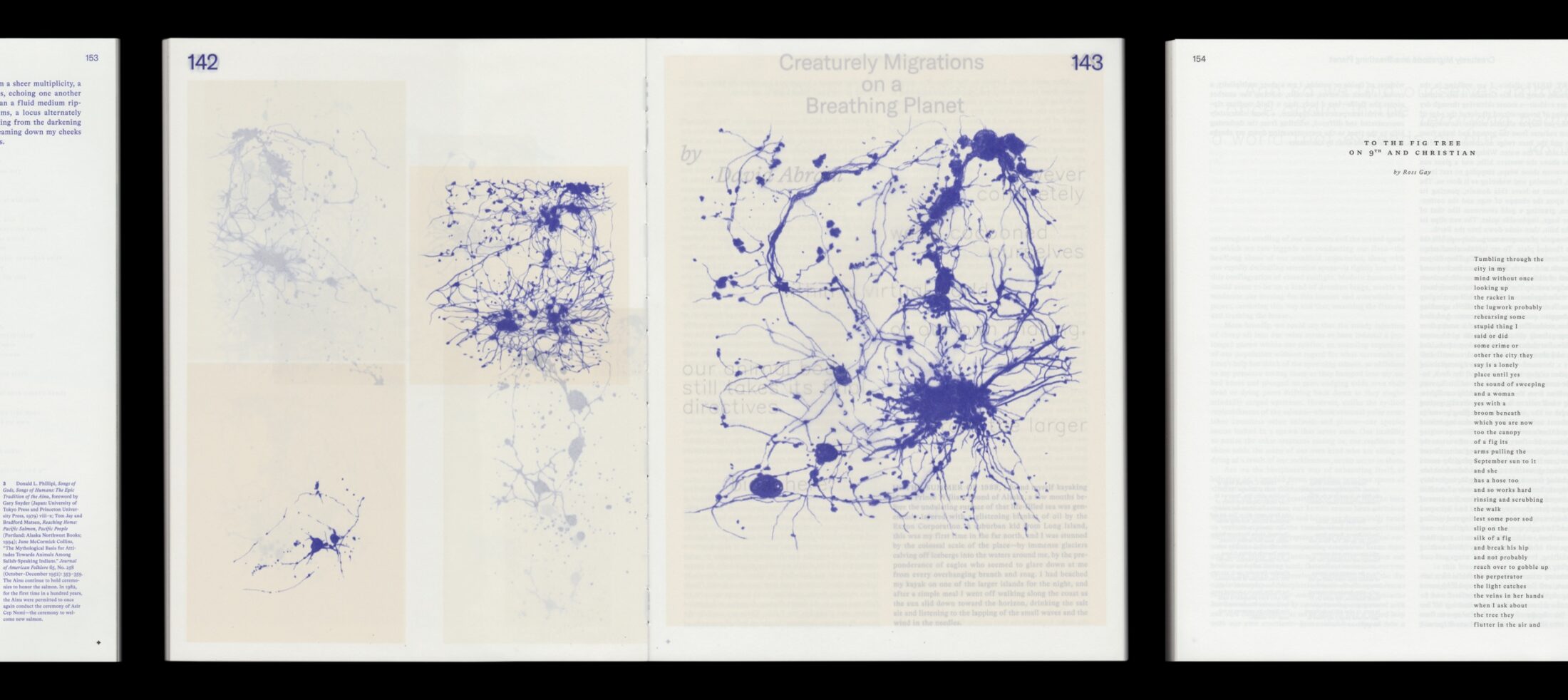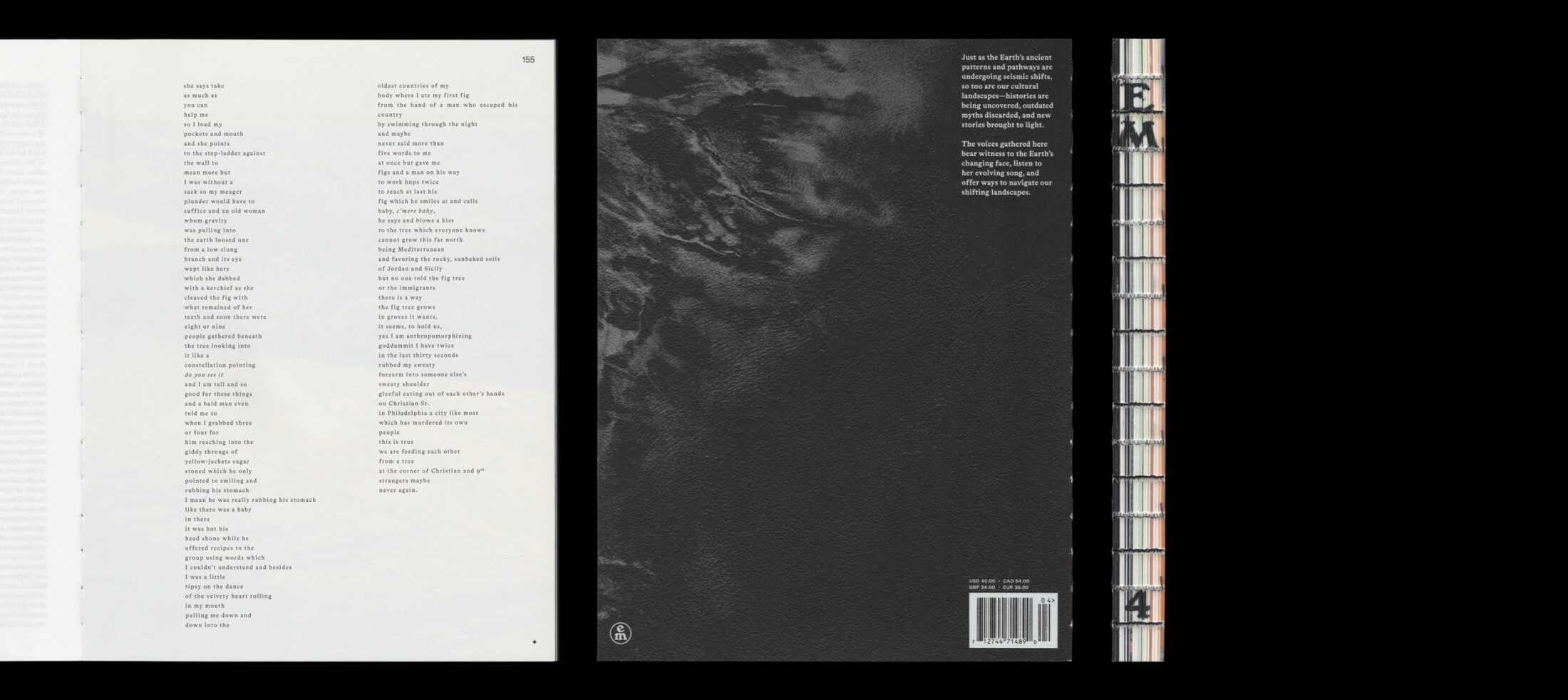 "We shall not sever ourselves from the earth. We must chant our being, and we must dance in time with the rhythms of the earth."