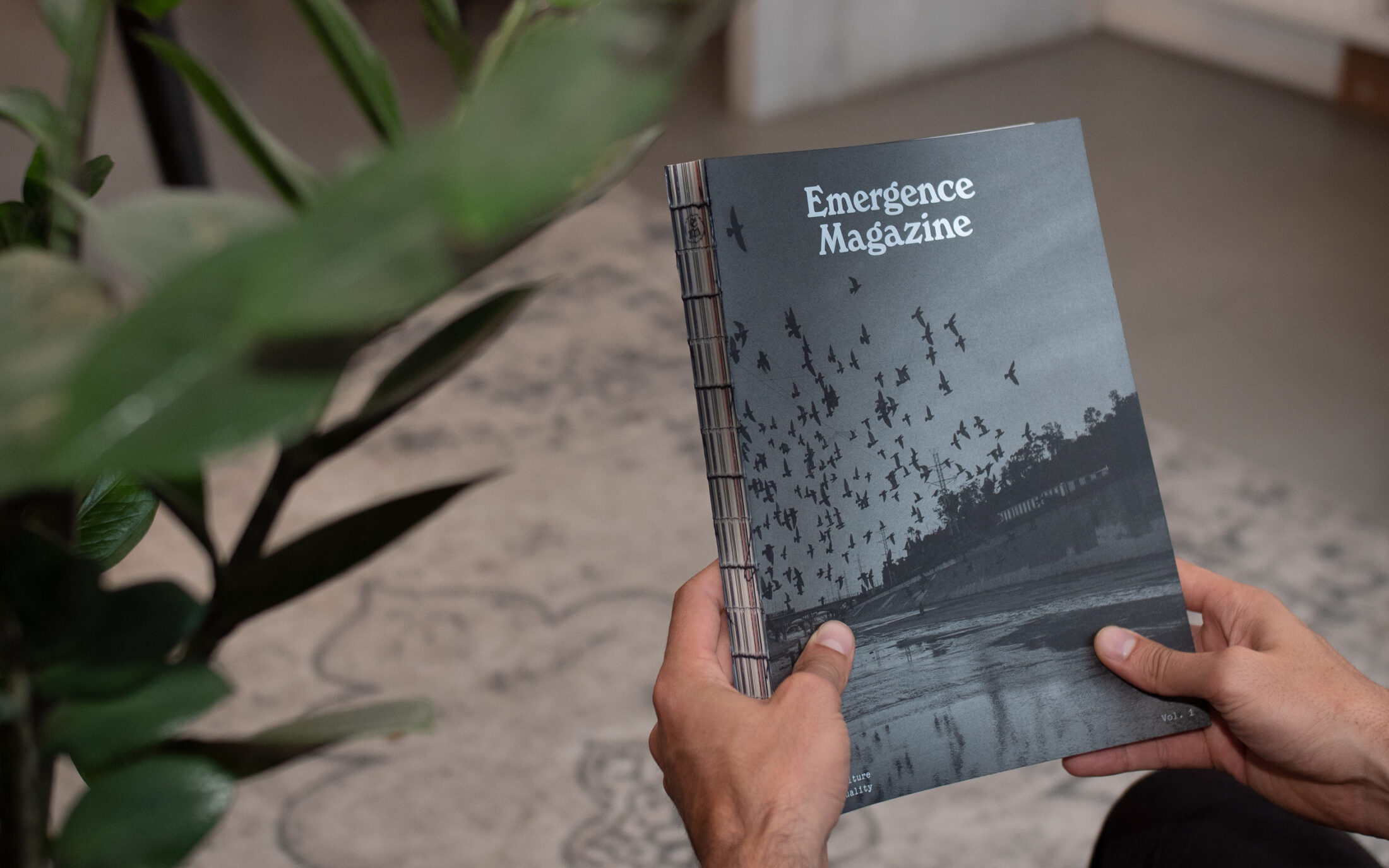 Emergence Magazine Vol. 1
Our inaugural print edition is a collection of essays, poems, adapted multimedia stories, and photo essays from our first four issues. Tactile and intimate, this edition spans 296 color-filled pages and six different textures of paper—inviting you to slow down and enjoy these stories over time.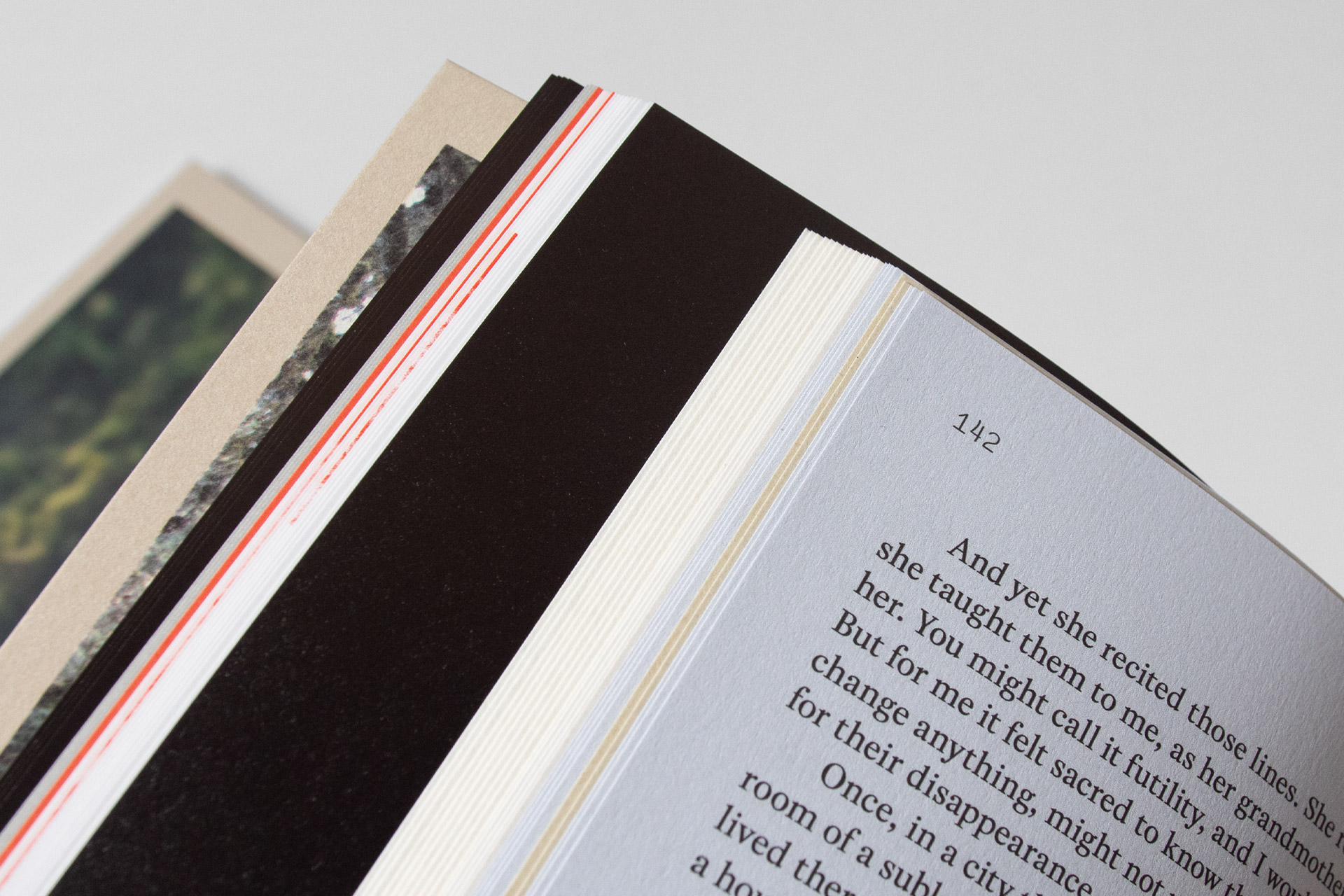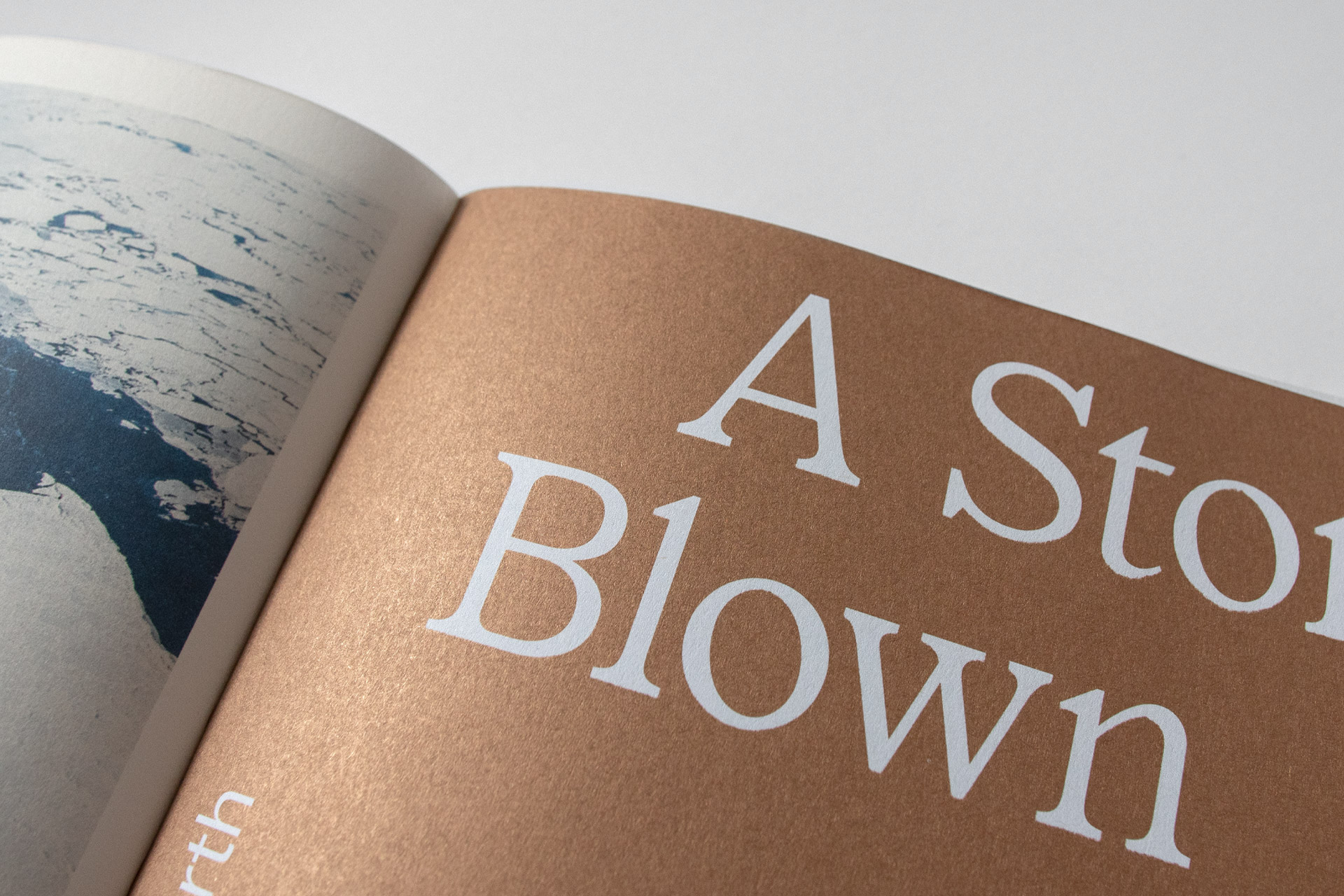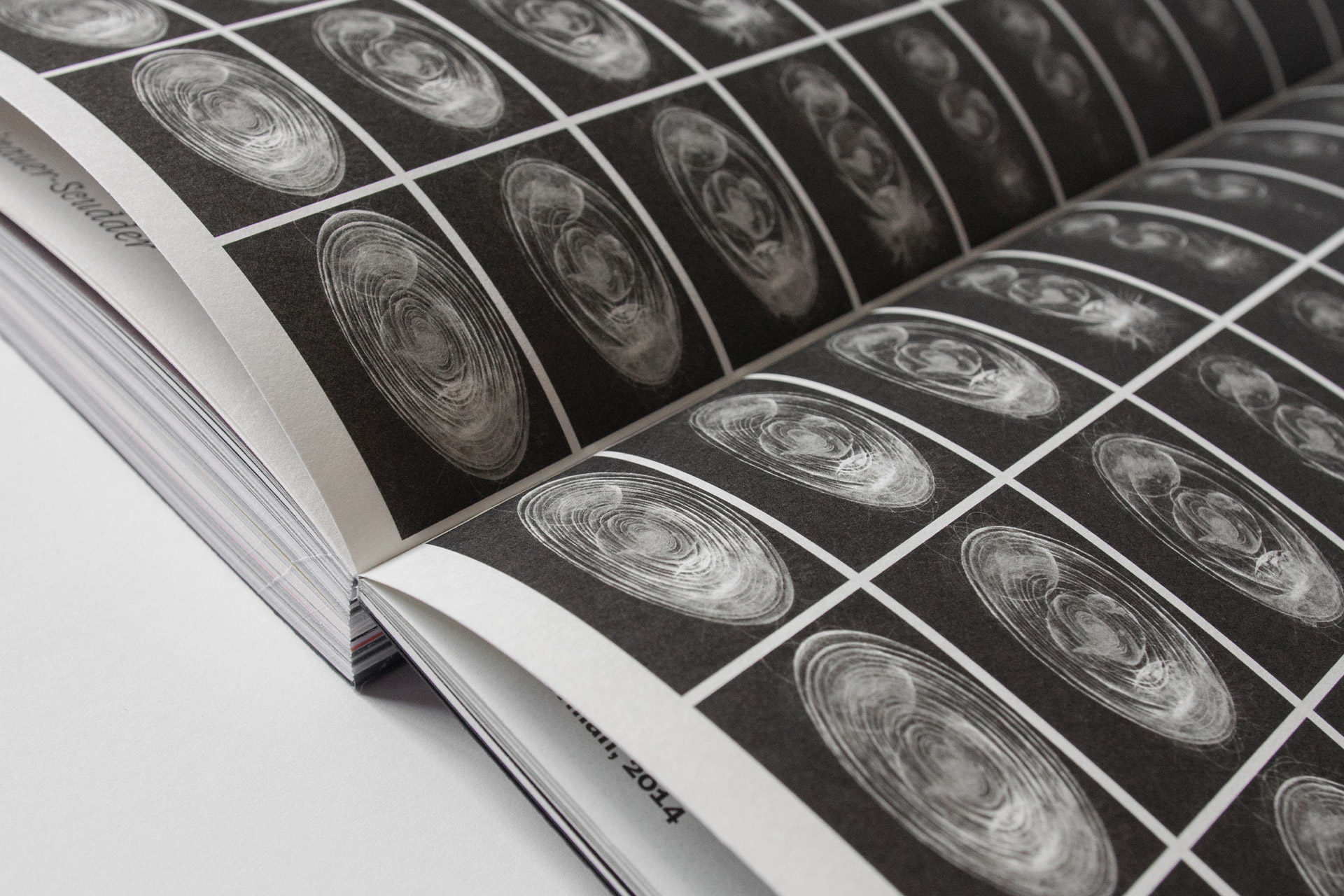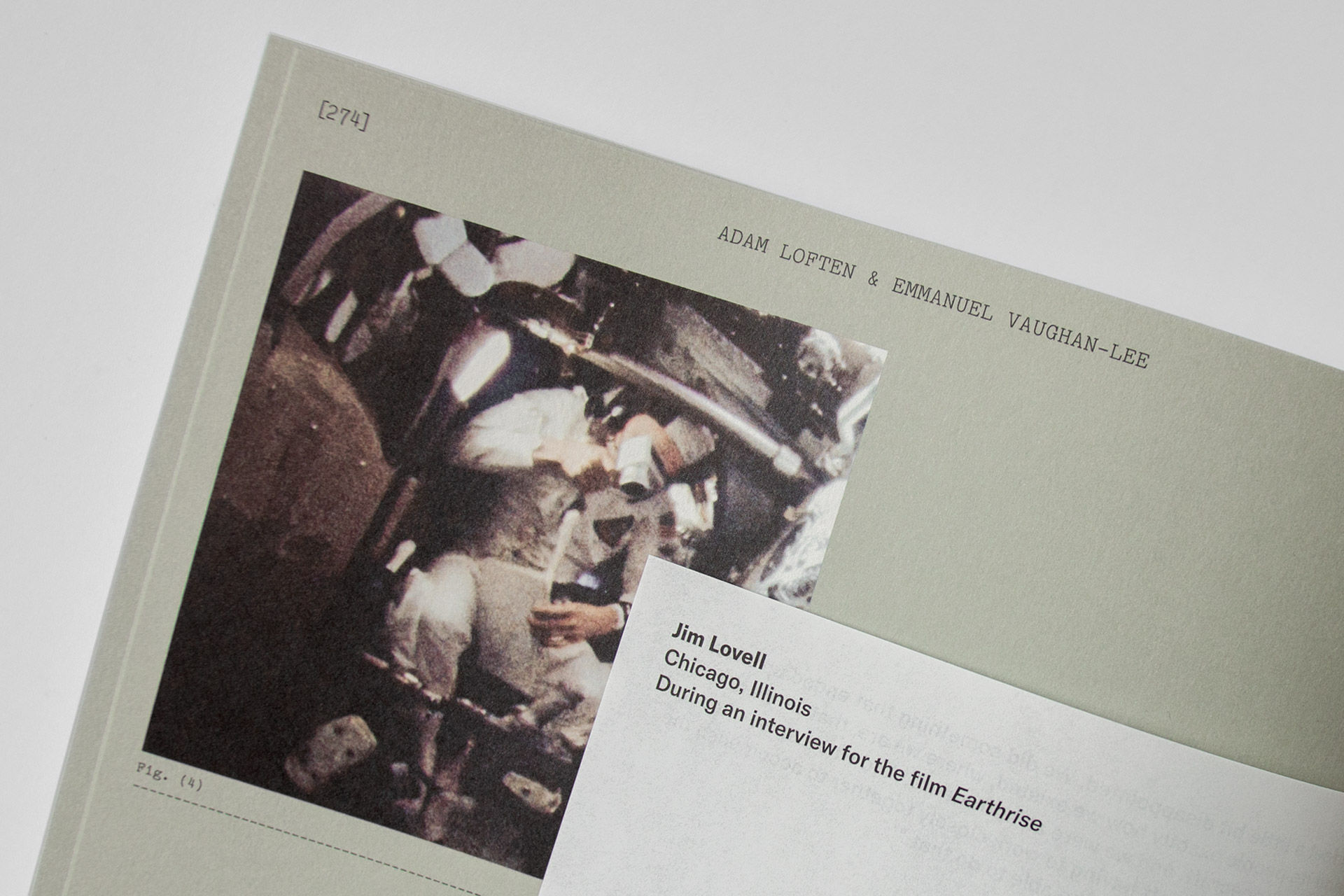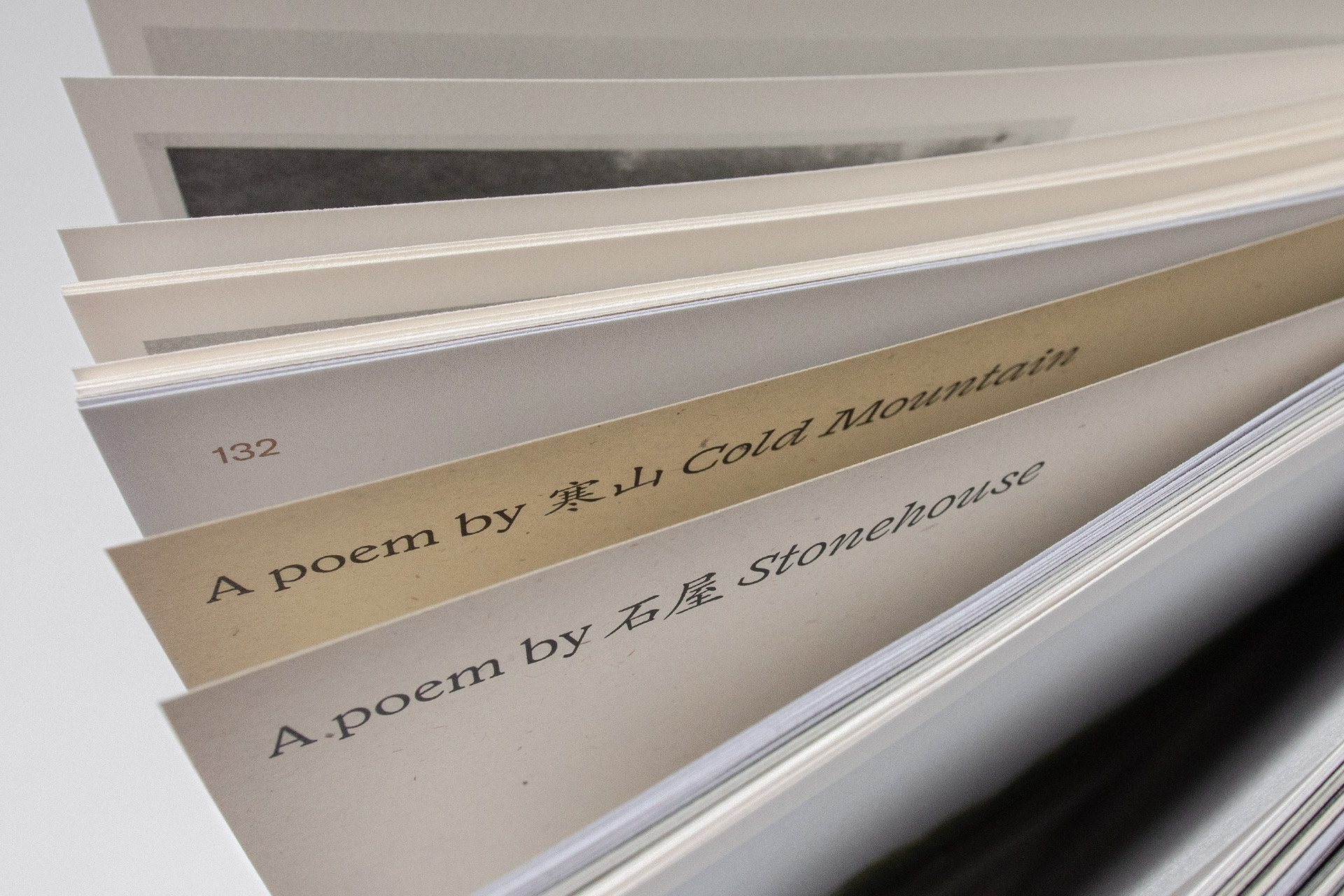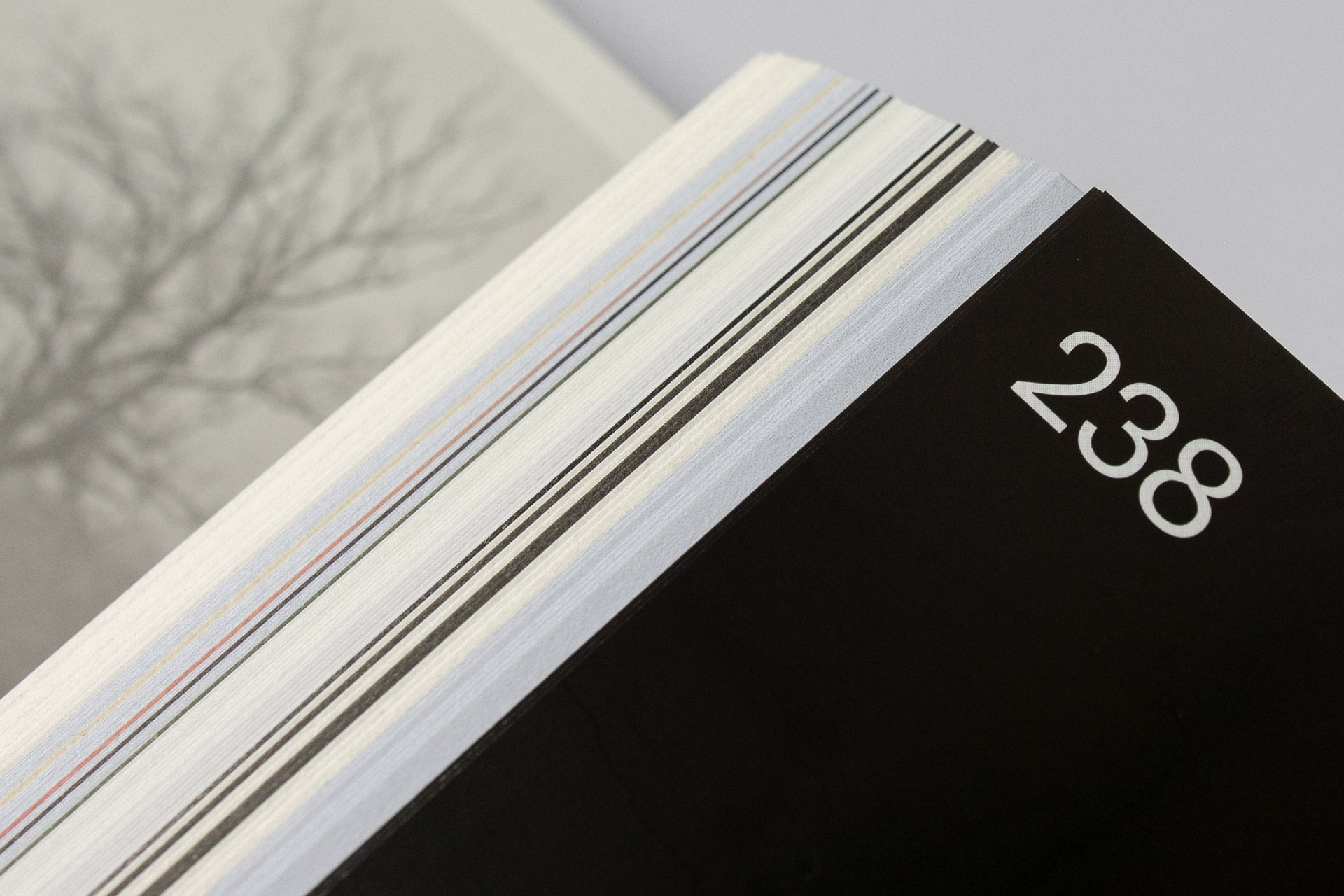 Contributors
Our contributors include two Pulitzer Prize finalists and a Guggenheim Fellow, as well as recipients of the American Book Award, the Wenlock Prize, the TED Prize, the Gordon Burn Prize, The Bookseller Book of the Year Award, the John Burroughs Medal for Outstanding Nature Writing, the Pushcart Prize, and the Sundance Film Festival Grand Jury Prize.
David Abram

David Abram, PhD, cultural ecologist and geophilosopher, is the founder and creative director of the Alliance for Wild Ethics. His books include Becoming Animal: An Earthly Cosmology and The Spell of the Sensuous: Perception and Language in a More-than-Human World. David is currently the Senior Fellow in Ecology and Natural Philosophy at Harvard Divinity School.

David Abram

Writer

Bayo Akomolafe is a writer and lecturer from western Nigeria, currently living in Chennai, India. He is author and editor of We Will Tell Our Own Story. His most recent book is These Wilds Beyond Our Fences: Letters to My Daughter on Humanity's Search for Home.

Bayo Akomolafe

Hala Alyan

Hala Alyan is the author of the novels The Arsonists' City and Salt Houses—winner of the Dayton Literary Peace Prize and the Arab American Book Award and a finalist for the Chautauqua Prize. She has published four collections of poetry, most recently The Twenty-Ninth Year. Her work has been published by The New Yorker, the Academy of American Poets, Lit Hub, The New York Times Book Review, and Guernica. She lives in Brooklyn, where she works as a clinical psychologist.

Hala Alyan

Fred Bahson

Fred Bahnson is the author of Soil and Sacrament, and his essays have appeared in Harper's, The Sun, Orion, Oxford American, and Best American Spiritual Writing. His essay "On the Road with Thomas Merton," originally published in Emergence Magazine, was selected by Robert MacFarlane for Best American Travel Writing 2020. He is a recipient of a W.K. Kellogg Food and Society Fellowship, a North Carolina Artist Fellowship, and a Terry Tempest Williams Fellowship for Land and Justice at the Mesa Refuge. He lives with his family in southwestern Montana.

Fred Bahnson

Aylie Baker

Aylie Baker was born in Maine. She has worked on community-driven storytelling projects that address water-related issues in Chile, Vermont, Oregon, and Micronesia. She is committed to supporting the healing of watershed communities.

Aylie Baker

Diane Barker

Diane Barker is a photographer and artist, based in Worcestershire in England. For the past twenty-five years, her work has focused on the Tibetan people and, in particular, Tibetan nomads. Diane has shown her work extensively around the UK, as well as in India and New York, and has work in private and public collections around the world.

Diane Barker

Edward Burtynsky

Edward Burtynsky's imagery explores the collective impact we as a species are having on the surface of the planet and inspects the human systems we've imposed onto natural landscapes. His photographs are included in the collections of the National Gallery of Canada, the Museum of Modern Art and the Guggenheim Museum in New York, and Tate Modern in London, among others. His images appear in Canadian Art, Smithsonian, Harper's Magazine, National Geographic, and The New York Times. Burtynsky's distinctions include the TED Prize, the Governor General's Awards in Visual and Media Arts, and the Outstanding Contribution to Photography Award by the World Photography Organization. Most recently he was inducted into the International Photography Hall of Fame and was named the 2022 recipient for the Pollution Probe Award.

Edward Burtynsky

Jeffrey Jerome Cohen

Jeffrey Jerome Cohen is Dean of Humanities at Arizona State University. He is widely published in the fields of medieval studies, monster theory, and the environmental humanities. His book Stone: An Ecology of the Inhuman received the 2017 René Wellek Prize in comparative literature from the American Comparative Literature Association. In collaboration with Lindy Elkins-Tanton he co-wrote the book Earth, a re-examination of our planet from the perspectives of a planetary scientist and a literary humanist. He is the co-author, with Julian Yates, of the book Noah's Arkive: Towards an Ecology of Refuge.

Jeffrey Jerome Cohen

Cold Mountain

One of the most revered poets in China, Cold Mountain, also known as Han Shan, was a mountain hermit and one of the earliest Taoist poets.

Cold Mountain

Camille T. Dungy

Camille T. Dungy is the author of four collections of poetry: Trophic Cascade, Smith Blue, Suck on the Marrow, and What to Eat, What to Drink, What to Leave for Poison. Her debut collection of personal essays is Guidebook to Relative Strangers. Camille edited Black Nature: Four Centuries of African American Nature Poetry. Her honors include an American Book Award, two Northern California Book Awards, two NAACP Image Award nominations, a California Book Award silver medal, and she was awarded a Guggenheim Fellowship in 2019. She is a professor in the English Department at Colorado State University and the poetry editor at Orion Magazine.

Camille T. Dungy

Andreas Gefellar

Andreas Gefeller lives and works in Düsseldorf. In his artistic work, he produces photographs of urban and manmade spaces that challenge the boundaries of everyday perception. For his series Soma he captured photos from exaggerated bird's- and worm's-eye perspectives. To produce Supervisions, he walked inch-by-inch across parking lots and golf courses, amassing hundreds of high-resolution images of the ground. The Japan Series and Blank, his most recent works, reveal themselves as allegories of today's fast-moving and overstimulated society.

Andreas Gefeller

Bear Guerra

Bear Guerra is a photographer whose work explores the human impact of globalization, development, and social and environmental justice issues, often in communities typically underrepresented in the media. His work has appeared in The New York Times, The Wall Street Journal, The Atlantic, Le Monde, BBC, and NPR, and has been exhibited widely. He was a finalist for a National Magazine Award in Photojournalism. Bear and his wife, Ruxandra Guidi, work together under the name Fonografia Collective to produce local and international print, radio, and multimedia stories about human rights and social justice. Bear is also a board member and producer with the award-winning nonprofit journalism collaborative, Homelands Productions, and is the visuals editor at High Country News.

Bear Guerra

Joy Harjo

Joy Harjo is a poet and musician, and a member of the Mvskoke Nation. She has published seven books of poetry, including: How We Became Human: New and Selected Poems, The Woman Who Fell from the Sky, and She Had Some Horses. Among Joy's honors and recognitions are the New Mexico Governor's Award for Excellence in the Arts, the Lifetime Achievement Award from the Native Writers Circle of the Americas, and the William Carlos Williams Award from the Poetry Society of America. Born in Tulsa, Oklahoma, Joy now resides in Albuquerque, New Mexico.

Joy Harjo

Linda Hogan

Linda Hogan is a Chickasaw novelist, essayist, poet, and environmentalist. She is author of Mean Spirit, winner of the Oklahoma Book Award and the Mountains and Plains Book Award, and a finalist for the Pulitzer Prize. Her latest book of essays, The Radiant Lives of Animals, is forthcoming from Beacon Press.

Linda Hogan

Katie Holton

Katie Holten is a visual artist based in New York City. She grew up in rural Ireland and studied fine art and history of art at the National College of Art and Design in Dublin and the Hochschule der Kunst in Berlin. In 2003, she represented Ireland at the 50th Venice Biennale. In 2015, she created a Tree Alphabet and used it to make the book About Trees. Her latest book is The Language of Trees: A Rewilding of Literature and Landscape.

Katie Holten

Nick Hunt

Nick Hunt is a writer, journalist, and storyteller. His published books include Outlandish: Walking Europe's Unlikely Landscapes, Walking the Woods and the Water, Where the Wild Winds Are, and a work of gonzo ornithology, The Parakeeting of London. Nick is a contributor to and coeditor of the Dark Mountain Project.

Nick Hunt

Robin Wall Kimmerer

Robin Wall Kimmerer is a mother, scientist, professor, and enrolled member of the Citizen Potawatomi Nation. She is the author of Braiding Sweetgrass: Indigenous Wisdom, Scientific Knowledge and the Teachings of Plants. Kimmerer lives in Syracuse, New York, where she is a SUNY Distinguished Teaching Professor of Environmental Biology and the founder and director of the Center for Native Peoples and the Environment.

Robin Wall Kimmerer

Paul Kingsnorth

Paul Kingsnorth is a writer living in rural Ireland. In 2009, he created and launched Dark Mountain Project, a writers' and artists' movement designed to question the stories our culture is telling itself in a time of ecological and social unraveling. Paul has won various prizes for his poetry, including the 2012 Wenlock Prize. His first novel, The Wake, was longlisted for the Man Booker Prize and won the Gordon Burn Prize and the Bookseller Book of the Year Award. Paul's second novel, Beast, was shortlisted for the Encore Award for the best second novel. The third, and final, installment in this trilogy, Alexandria, is forthcoming. Paul published his first collection of essays, Confessions of a Recovering Environmentalist, in 2017, and his most recent nonfiction book, Savage Gods, was released in 2019.

Paul Kingsnorth

Adam Loften

Adam Loften is a filmmaker and producer of documentary films, virtual reality experiences, and podcasts. His work has been nominated for Emmy and Peabody Awards and featured on PBS, National Geographic, The Atlantic, and The New York Times.

Adam Loften

Joanna Macy

Joanna Macy, Ph.D., is an eco-philosopher and a scholar of Buddhism, general systems theory, and deep ecology. As the founder and root teacher of the Work That Reconnects, Joanna has created frameworks for personal and social change, transforming despair and apathy into constructive change. She has written numerous books, including Widening Circles, her personal memoir, and World as Lover, World as Self: Courage for Global Justice and Ecological Renewal. Joanna is widely known for her translations of Rainer Maria Rilke's poetry.

Joanna Macy

Kalyanee Mam

Kalyanee Mam is an award-winning filmmaker whose work is focused on art and advocacy. Born in Battambang, Cambodia, during the Khmer Rouge regime, Kalyanee immigrated to the United States in 1981 with her family. Her debut documentary feature, A River Changes Course, won the World Cinema Grand Jury Prize for Documentary at the 2013 Sundance Film Festival and the Golden Gate Award for Best Feature Documentary at the San Francisco International Film Festival. Her other works include documentary shorts Lost World, Fight for Areng Valley, Between Earth & Sky and Cries of Our Ancestors. She has also worked as a cinematographer and associate producer on the 2011 Oscar-winning documentary Inside Job. She is currently working on a new feature documentary, The Fire and the Bird's Nest.

Kalyanee Mam

Bill Porter

Bill Porter / Red Pine is a translator of Chinese texts and author. His translated works include The Lankavatara Sutra, The Platform Sutra, The Diamond Sutra, and The Heart Sutra. He is the author of Zen Baggage: A Pilgrimage to China and Road to Heaven: Encounters with Chinese Hermits. He has lived in Taiwan and Hong Kong, and has traveled extensively in China.

Bill Porter

Lia Purpura

Lia Purpura is the author of nine collections of essays, poems, and translations. Her work On Looking was a finalist for the National Book Critics Circle Award. Her awards include Guggenheim, NEA, Fulbright Fellowships, the Pushcart Prize, and the Associated Writing Programs Award in Nonfiction. She lives in Baltimore, MD, where she is Writer in Residence at The University of Maryland and teaches in the Rainier Writing Workshop's MFA program. Her newest collections are It Shouldn't Have Been Beautiful and All the Fierce Tethers.

Lia Purpura

Kimberly Ruffin

Kimberly Ruffin is a Certified Nature and Forest Therapy Guide who leads walks and gives talks in the Chicagoland area and wherever else she is called to serve. She is the author of Black on Earth: African American Ecoliterary Traditions and Associate Professor of English at Roosevelt University.

Kimberly Ruffin

Gabriella Torres Ruiz

Gabriela Torres Ruiz is a Mexican artist and photographer. She moved to Berlin in 1996, where she worked as an architect until 2013. She has worked as an autodidact with black-and-white photography and as a theater photographer. Her exhibits include the solo exhibition Silence at EMOP Berlin, 2018; the Squares 2018 group exhibition at CICA Museum in Korea; and the GESTE Paris 2018 group exhibition.

Gabriela Torres Ruiz

Martin Shaw

Martin Shaw is a writer, artist, teacher, and mythologist. His books include: Smoke Hole, Courting the Wild Twin, Wolf Milk: Chthonic Memory in the Deep Wild, The Night Wages, and A Branch from the Lightning Tree. Shaw's translations of Celtic folklore and poetry (with Tony Hoagland) have been published in Poetry International, The Mississippi Review, Poetry Magazine, Orion, and Kenyon Review. He is the founder of the Westcountry School of Myth, a learning community located on Dartmoor in the far west of the United Kingdom.

Martin Shaw

Chelsea Steinauer-Scudder

Chelsea Steinauer-Scudder is a writer based in northern New England whose work explores the human relationship to place. Her essays have been featured in Crannóg Magazine, Inhabiting the Anthropocene, and EcoTheo Review. Her forthcoming book is Rebirth: Mothering Through Ecological Collapse.

Chelsea Steinauer-Scudder

Stonehouse

Considered one of the greatest Chinese Buddhist poets, Stonehouse was a fourteenth-century Zen master and mountain hermit.

Stonehouse

Jia Sung

Jia Sung is an artist and educator based in Brooklyn. She is currently an art director at Guernica, teaching artist in residence at the Museum of Chinese in America, and teaching artist at the Children's Museum of the Arts. She has exhibited work at the RISD Museum, the Whitney Houston Biennial, and La Mama Galleria. She is currently a 2018–2019 Smack Mellon Studio Artist and recipient of the Van Lier Fellowship.

Jia Sung

Emmanuel Vaughan-Lee

Emmanuel Vaughan-Lee is an Emmy and Peabody Award–nominated filmmaker and a Sufi teacher. His films include: Earthrise, Sanctuaries of Silence, The Atomic Tree, Counter Mapping, Marie's Dictionary, and Elemental. His films have been screened at New York Film Festival, Tribeca Film Festival, SXSW, and Hot Docs, exhibited at the Smithsonian Museum, and featured on PBS POV, National Geographic, and New York Times Op-Docs. He is the founder and executive editor of Emergence Magazine.

Emmanuel Vaughan-Lee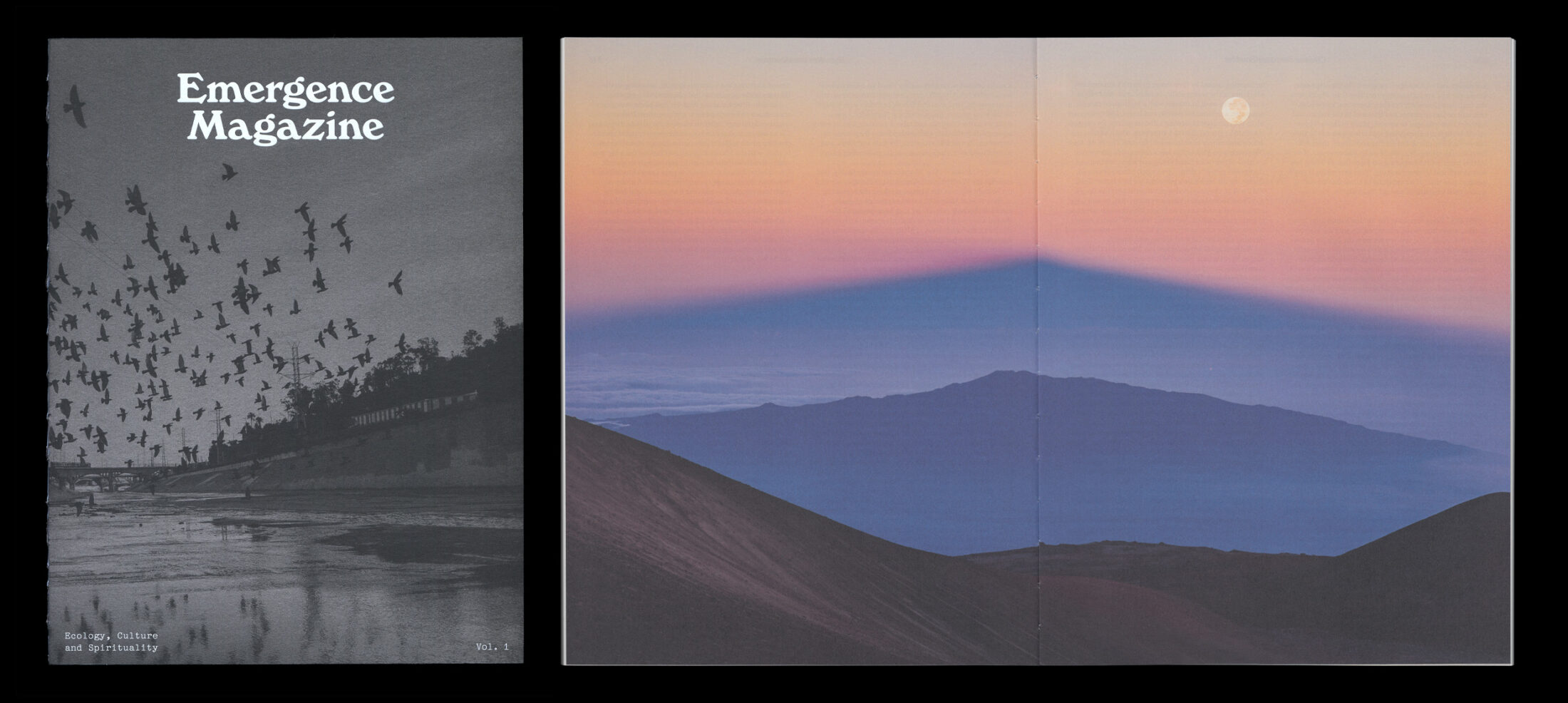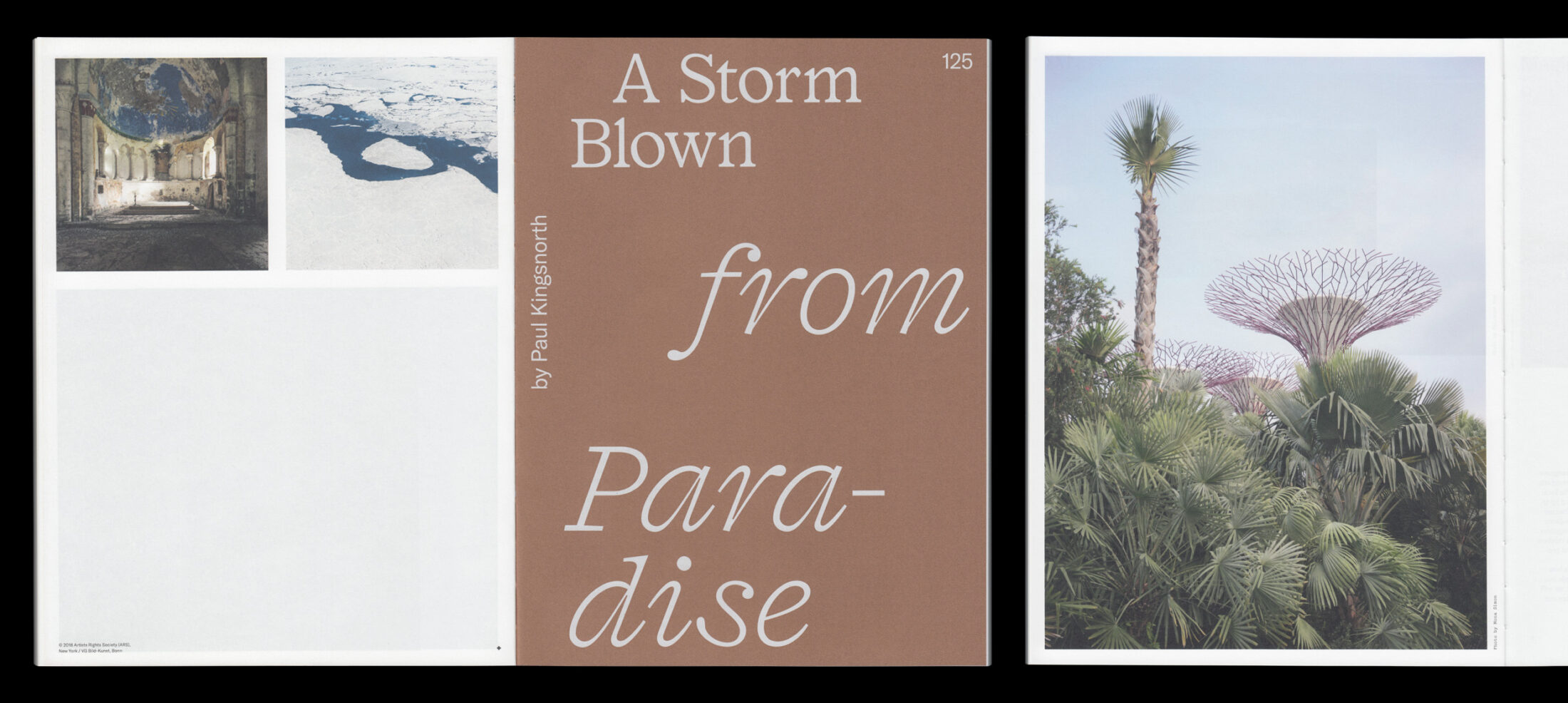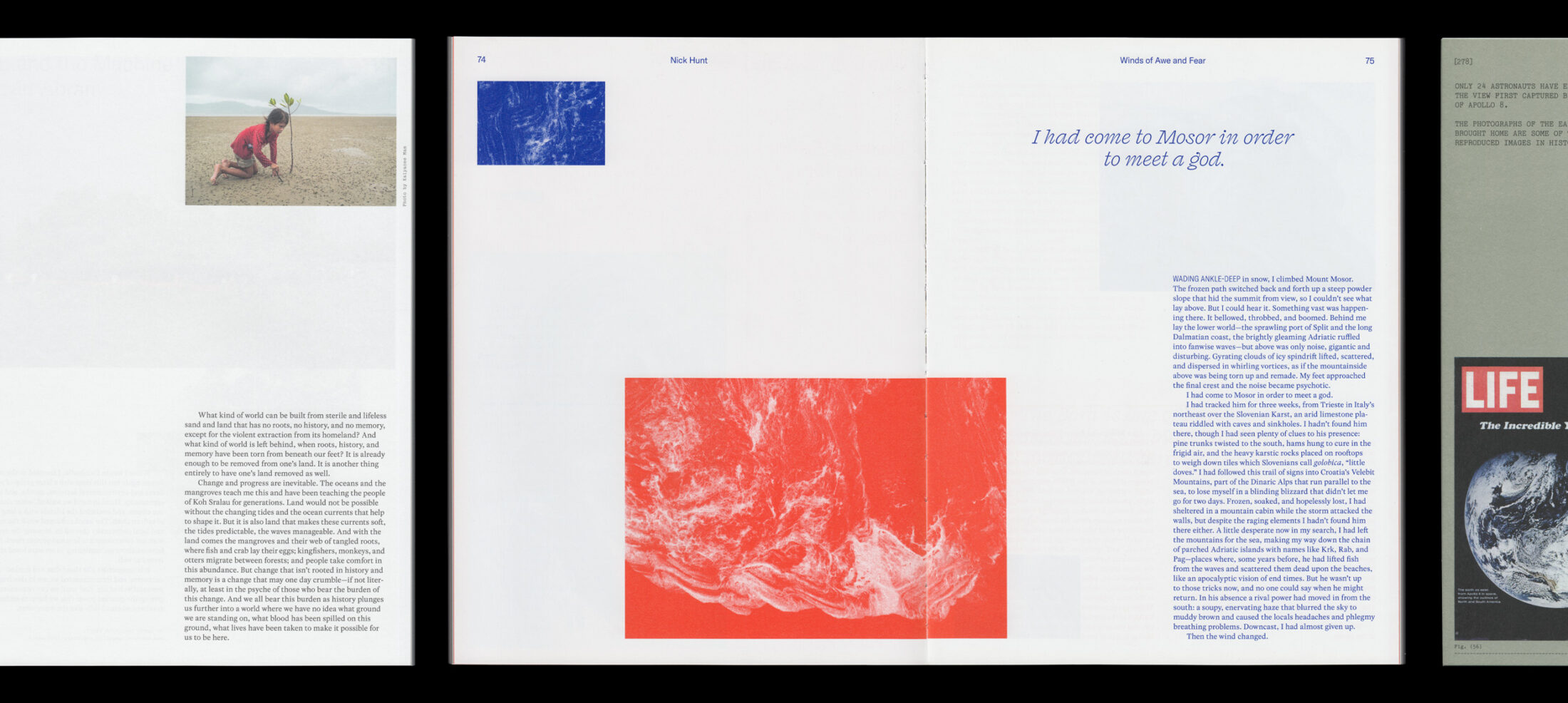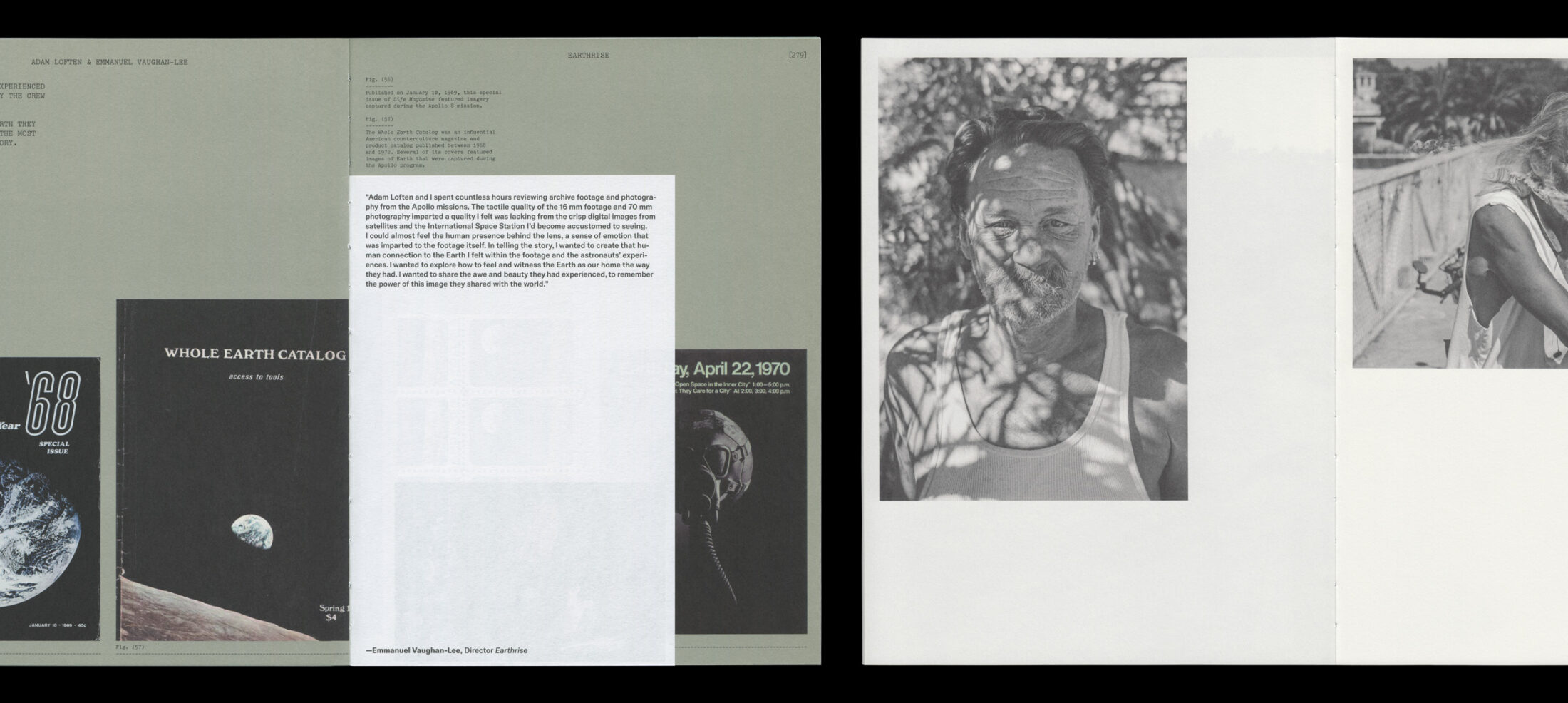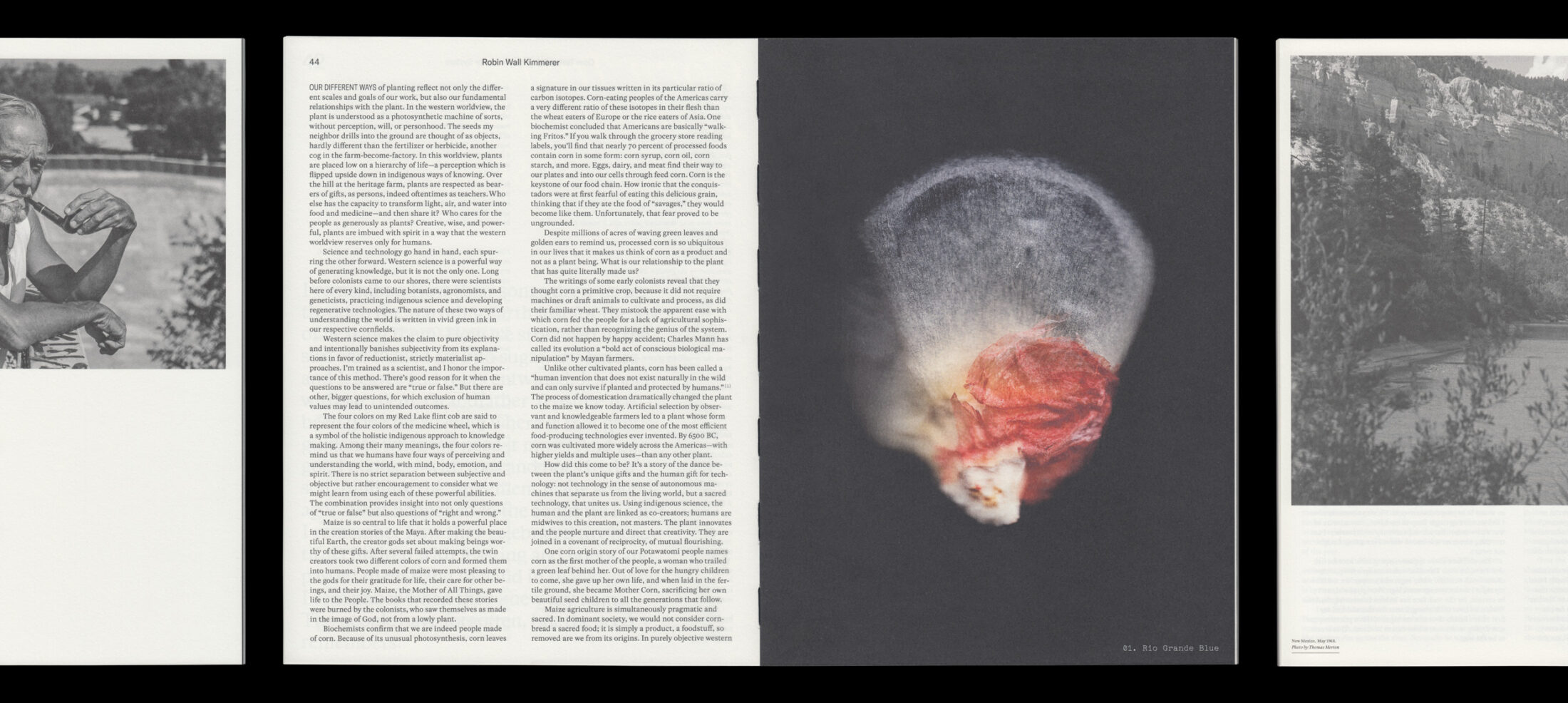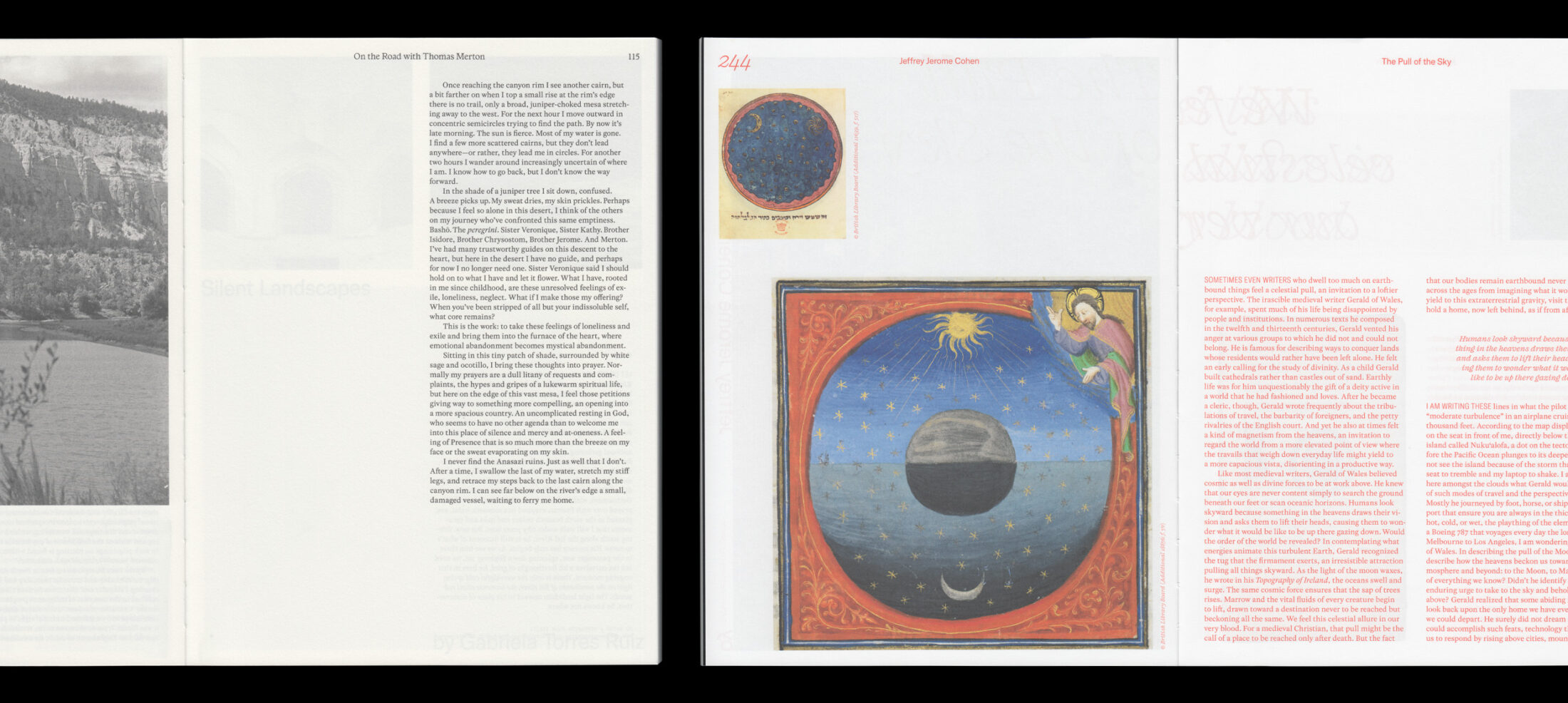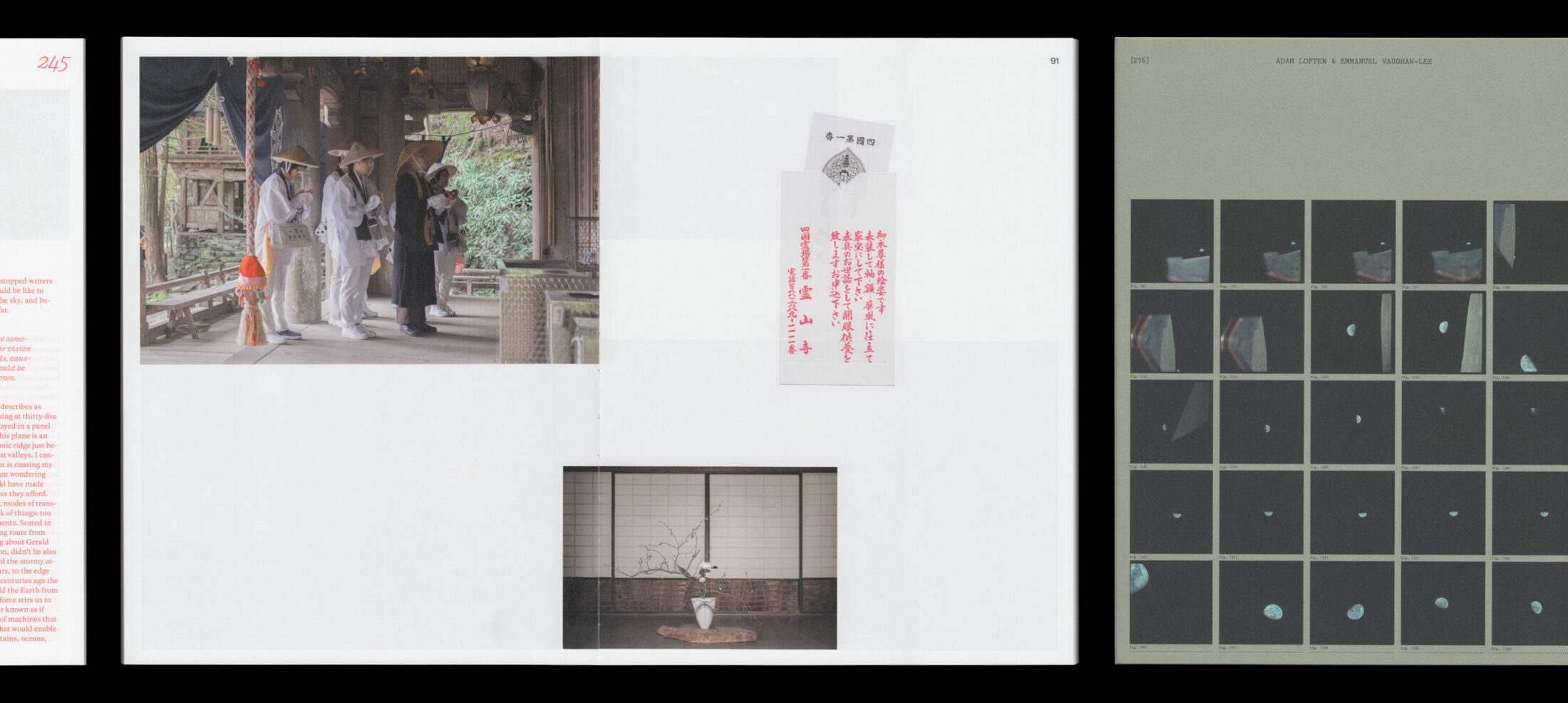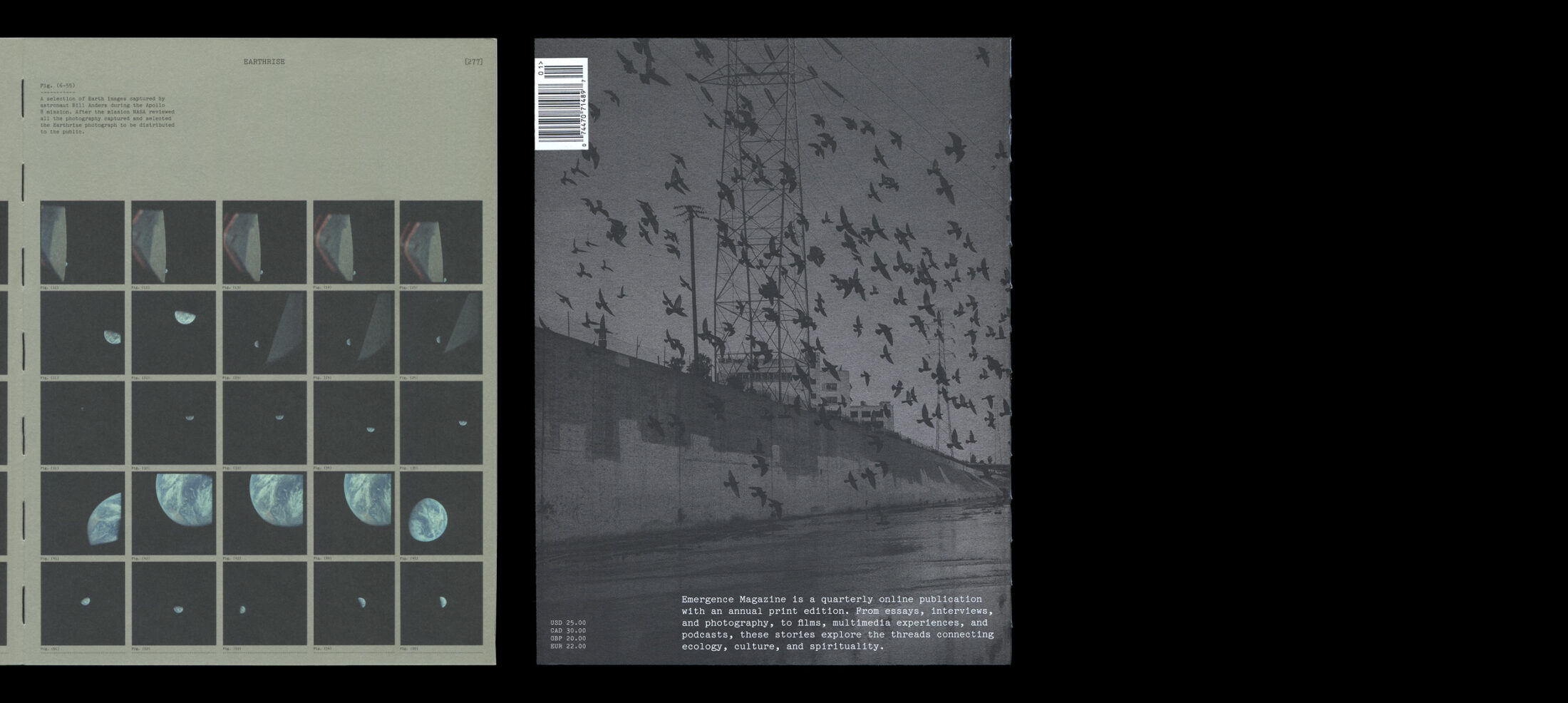 "Emergence is an essential and exquisite addition to our way of seeing and honoring this extraordinary planet."
"Emergence Magazine is publishing some of the most formally as well as intellectually innovative work in terms of place, people, land, nature, and climate that is coming out at present. I'm a huge admirer of the way they go about things."
"Beautifully creative and evocative."
"Emergence Magazine is an innovative, boundary-pushing, and beautifully designed multimedia publication that translates seamlessly into print. This volume, which I hope is the first of many to come, provides an ideal introduction to an endeavor that is consistently surprising, hopeful, and fully engaged with our world."
"Radically committed to enlivening the relationship between human beings and the more-than-human world, Emergence Magazine contains the kinds of stories we most need to hear."