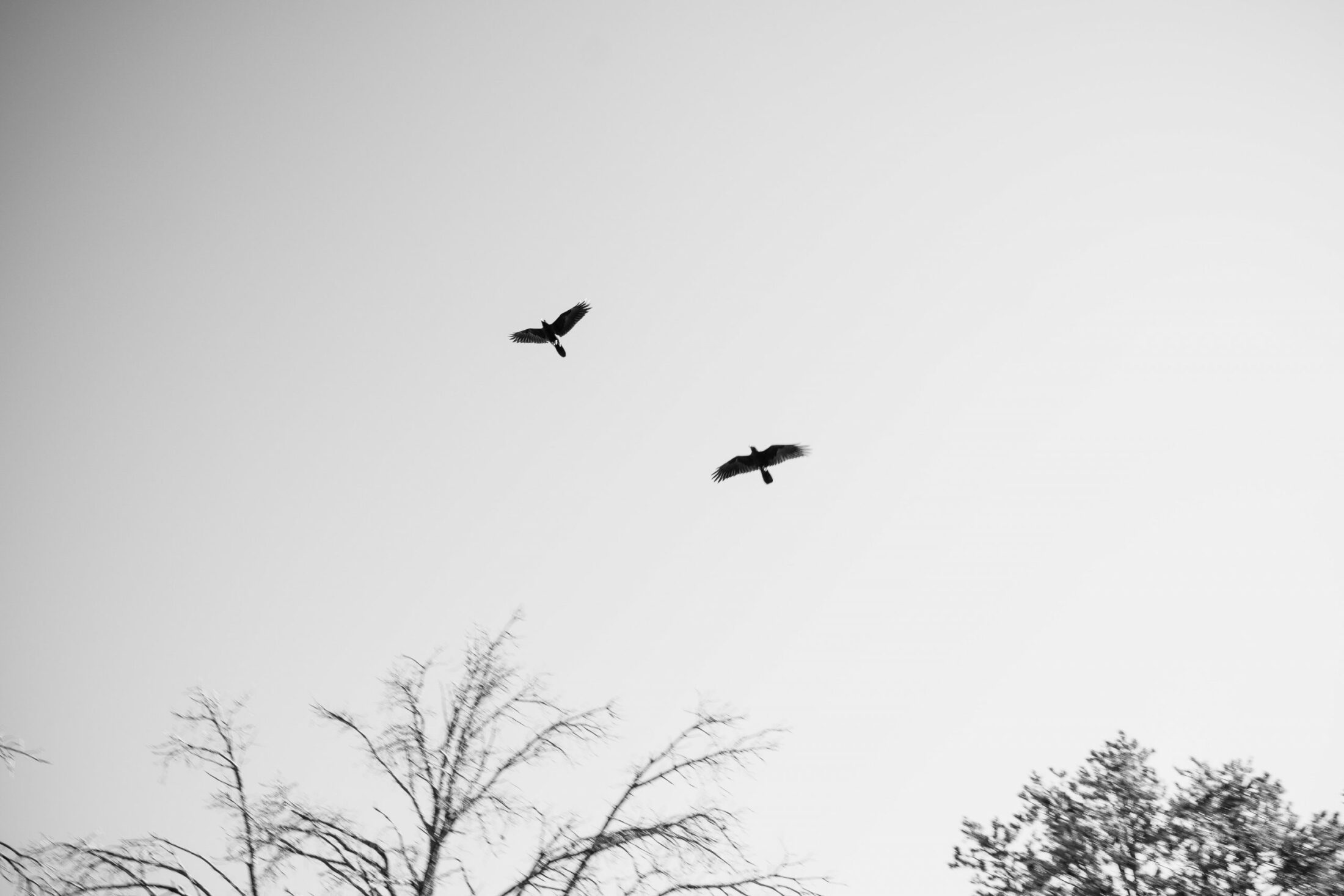 Seeds of Radical Renewal: A Twelve-Part Leadership Course
with Spiritual Ecology facilitators
March 5, 2021 – May 23, 2021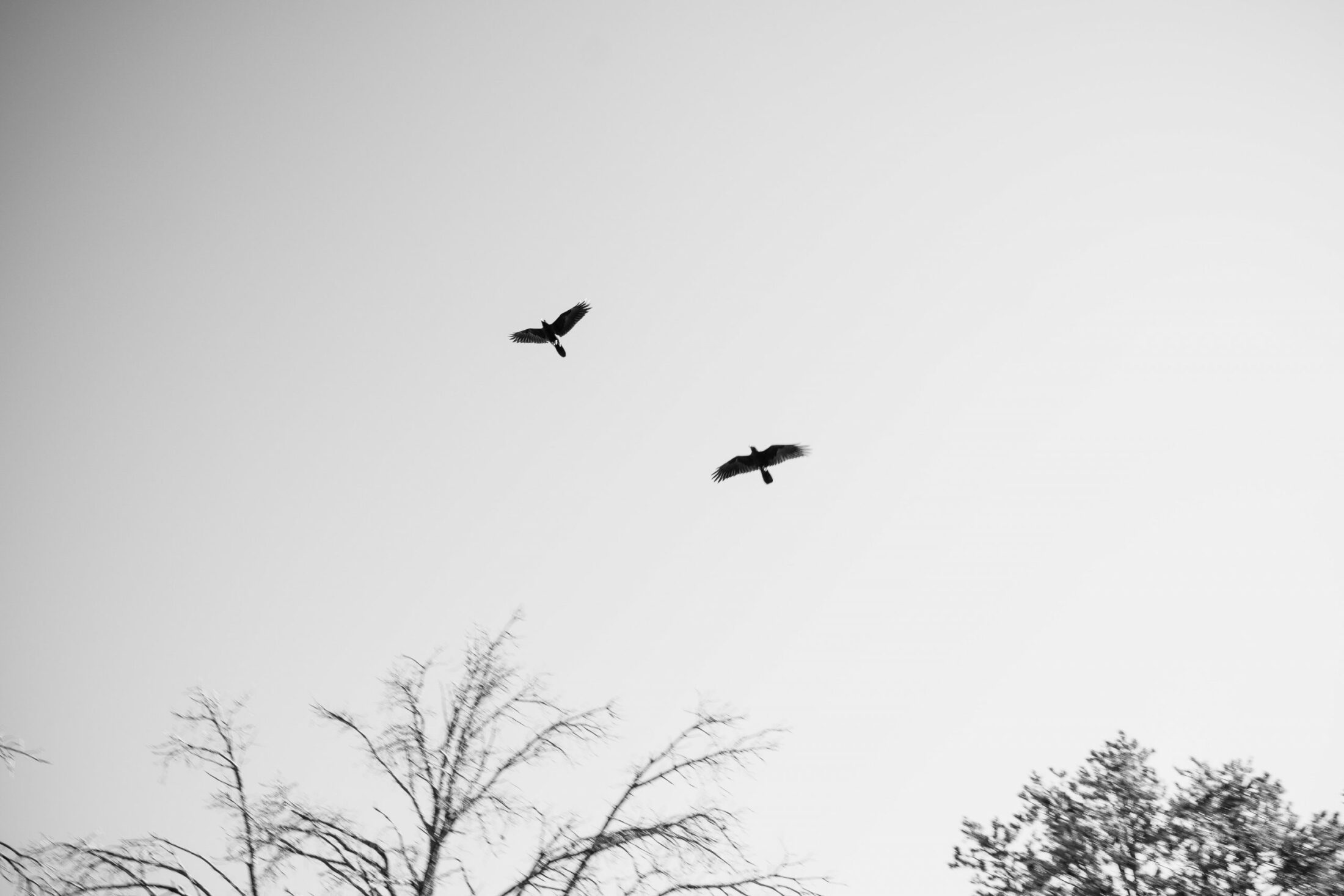 When we dare to face the cruel social and ecological realities we have been accustomed to, courage is born and powers within us are liberated to reimagine and even, perhaps one day, rebuild a world.
Overview
The pace of our planetary unraveling is accelerating. Global pandemic, raging wildfires, social injustice, deepening divisiveness—the signs of destruction and desecration are now inescapable. As we come face-to-face with ourselves in the darkening days of a dying civilization, and as we increasingly recognize that the root cause of ecological destruction is a spiritual crisis, so too do we sense the possibility of radical renewal. The seeds of new beginnings are emerging from deep within the understory, the hidden forces of creation are awakening and slowly taking root around the world.
The role of leadership in younger generations has never carried more weight than it does now. There is a growing global movement of young leaders who are calling for change and challenging us to abandon destructive stories of progress that are rooted in oppression, colonization, and unlimited economic growth.
As we witness the deep fracturing of our civilization, how can we seed the stories and foundations for a society to come? How can our leadership skills serve the work of reuniting people, the land, and the sacred?
This twelve-part leadership course offers emerging leaders the opportunity to deepen their skills in building and co-creating spaces of renewal, reciprocity, and reverence. Designed for those working in social and environmental fields, this course is an in-depth exploration of the emerging field of spiritual ecology: an evolving philosophy that is rooted in the understanding that ecological, cultural, and spiritual renewal are interdependent.
Much of the inspiration for this course grew out of Kalliopeia Foundation's Spiritual Ecology Fellowship, a leadership program that supports young leaders and innovators who recognize the need to create a future that is not driven by materialism and greed, but is rooted in the spiritual values of reverence for nature, interconnectedness, stewardship, compassion, and service.
The curriculum is built around six themed modules: origins, transitions, principles, practices, leadership, and project application. Each module consists of two parts: The first will offer an introduction to the corresponding theme, led by Emergence Magazine's staff facilitator Amrita Bhohi. The second will be an opportunity to learn from the wisdom and expertise of guest teachers and Emergence contributors, including Joanna Macy, David Abram, David G. Haskell, Dekila Chungyalpa, brontë velez, Jim Enote, Bayo Akomolafe, and others. Each session will provide space for participatory exercises and experiential practices, as well as creative and reflective time to learn together in a global community. There will also be assignments and readings in between sessions.
Modules
Origins: The Seeds of our Beginnings
As we seek to reconnect with what has been lost and seed new beginnings, let us root in our own diverse experiences and practices of remembrance and reverence. What are our personal and collective spiritual ecology origin stories? What memories and teachings are held within our own connections to place, land, or ancestry? How do we define what is sacred?
Transitions: Witnessing the End of an Era
We are living in a time of great social and ecological instability where the forces of creation and destruction are both evident. There lies before us a lot of uncertainty; but so too does there rest a great deal of possibility for what is to come. What does it mean to live at the end of an era? How do we hold the darkness while finding the power to contribute to ecological, spiritual, and cultural renewal?
Principles: The Inner and Outer Work of Restoration
The work of restoration applies not only to polluted waters, degraded lands, and broken human systems but also—and more deeply—to our relationship with the more-than-human world. How can the spiritual ecology values of reverence for nature, interconnectedness, stewardship, compassion, and service guide us in entering into and embodying a new way of being? What does it mean to live in right relationship with the more-than-human world?
Practices: Invitations to Belonging
When we turn our attention to the trees, birds, and land, we are reminded of the power of belonging and how an embodied knowledge of place can enable us to more fully enter into our homes and communities. Coming into an experiential knowledge of spiritual ecology requires commitment and practice. How can nature immersion practices help us to reopen the gates of our perception and deepen our relationship with the more-than-human world? How can we build an inner container that can help root us in a different way of being and quality of attentiveness?
Leadership: Creating Spaces for Renewal
As global leaders and institutions fail to take responsibility for the planetary crisis, younger generations are increasingly stepping into roles of leadership, rooted in the desire to be of service to all life. How do we take our skills of leadership and apply them to building spaces for renewal, reciprocity, and reverence? What are the inner and outer dimensions of changemaking and the skills needed to be effective social and environmental leaders?
Project Application: Reuniting People, Land, and the Sacred
We each have our own individual contributions to make to the growing global movement of reuniting people, the living world, and the sacred within the realms of our outer work and communities. Whether integrating into existing work or new projects, how do we apply spiritual ecology to social and environmental work? How do we invite others into this story and create deeper impact and influence? What case studies and examples can we learn from?
Course Schedule
All sessions will take place on Sundays from 10:00am–12:00pm (PST) unless stated otherwise.
| Topic | Date | Time |
| --- | --- | --- |
| Introduction | Friday, March 5th | 10-11:30am (PST) |
| Part 1: Origins: The Seeds of Our Beginnings | Sunday, March 7th & 14th | 10-12pm (PDT) |
| Part 2: Transitions: Witnessing the End of an Era | Sunday, March 21st & 28th | 10-12pm (PDT) |
| Part 3: Principles: The Inner and Outer Work of Restoration | Sunday, April 4th & 11th | 10-12pm (PDT) |
| Part 4: Practices: Invitations to Belonging | Sunday, April 18th & 25th | 10-12pm (PDT) |
| Part 5: Leadership: Creating Spaces for Renewal | Sunday, May 2nd & 9th | 10-12pm (PDT) |
| Part 6: Project Application: Reuniting People, Land, and the Sacred | Sunday, May 16th & 23rd | 10-12pm (PDT) |
Application & Cost
Applications for the Spring iteration of this course are now closed. Applications for the Fall offering of this course will open in May.
The program costs $650.00. Some scholarships will be available for those who need it. If you are accepted into the course, payment is due within one week of the first session. Cancellations made up to one week before the course begins will result in a full refund. After that, refunds will not be available unless under special circumstances.
Please contact events@emergencemagazine.org if you have any questions.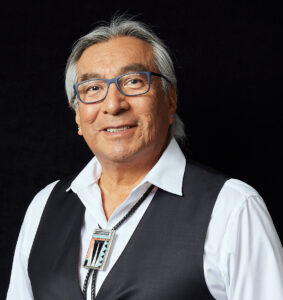 Jim Enote (Origins)
Jim Enote is a Zuni tribal member, a high-altitude traditional farmer since childhood, and the director of the A:shiwi A:wan Museum and Heritage Center at Zuni, New Mexico. For over 20 years, he has tackled land and water conservation issues around the world and is committed to conserving and protecting his own and other Native cultures. He is currently involved in efforts to repatriate Zuni artifacts and in cultural mapping at Zuni Pueblo.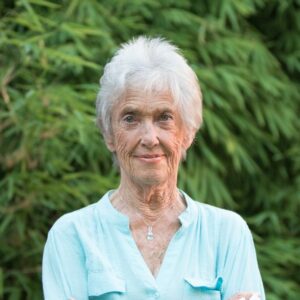 Joanna Macy (Transitions)
Joanna Macy, Ph.D., is an eco-philosopher and a scholar of Buddhism, general systems theory, and deep ecology. As the founder and root teacher of the Work That Reconnects, Joanna has created frameworks for personal and social change, transforming despair and apathy into constructive change. She has written numerous books, including Widening Circles, her personal memoir, and World as Lover, World as Self: Courage for Global Justice and Ecological Renewal. Joanna is widely known for her translations of Rainer Maria Rilke's poetry.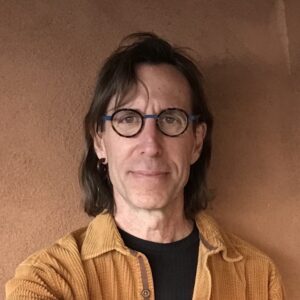 David Abram (Transitions & Principles)
David Abram, PhD, is a cultural ecologist and philosopher. He is the founder and creative director of the Alliance for Wild Ethics. His books include Becoming Animal: An Earthly Cosmology and The Spell of the Sensuous: Perception and Language in a More-than-Human World.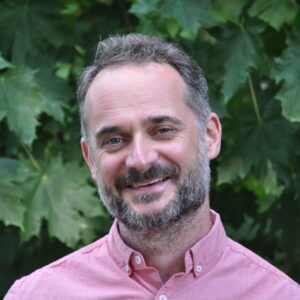 David G. Haskell (Practices)
In a world beset by barriers, David G. Haskell's work reminds us that life's substance and beauty emerge from relationship and interdependence. Haskell is author of The Songs of Trees: Stories from Nature's Great Connectors, winner of the 2020 Iris Book Award and the 2018 John Burroughs Medal, and named one of the Best Science Books of 2017 by NPR's Science Friday. His first book, The Forest Unseen: A Year's Watch in Nature, was a finalist for the 2013 Pulitzer Prize in nonfiction. He is a professor at the University of the South in Sewanee, Tennessee.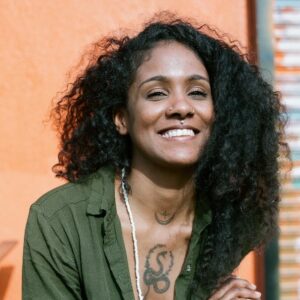 brontë velez (Leadership)
brontë velez's work and rest are guided by the call that "black wellness is the antithesis to state violence" (Mark Anthony Johnson). As a black-latinx, transdisciplinary artist, designer, trickster, and wakeworker, their eco-social art praxis lives at the intersections of black feminist placemaking and prophetic community traditions, environmental justice, and death doulaship. They are currently the creative director for Lead to Life design collective, an initiative that bronte co-founded in 2017 as a fellow during Kalliopeia Foundation's Spiritual Ecology Fellowship Program.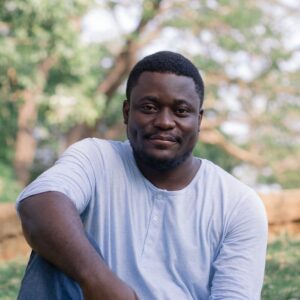 Bayo Akomolafe (Leadership)
Bayo Akomolafe is an international speaker, teacher, public intellectual, fugitive neo-materialist, essayist, and author of two books, These Wilds Beyond our Fences: Letters to My Daughter on Humanity's Search for Home (North Atlantic Books) and We Will Tell our Own Story: The Lions of Africa Speak. Bayo is the Executive Director and Chief Curator for The Emergence Network and hosts of the online course, 'We Will dance with Mountains'. When he takes himself less seriously, he is a father to Alethea and Kyah, and the grateful life-partner to Ej.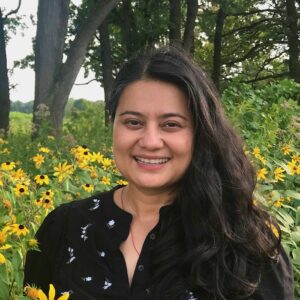 Dekila Chungyalpa (Project Application)
Dekila Chungyalpa is the co-founder and director of the Loka Initiative, an innovative education and outreach program at University of Wisconsin–Madison that supports faith-led environmental and climate efforts locally and around the world. Prior to that, she was the recipient of the McCluskey fellowship at the Yale School of Forestry & Environmental Studies, where she lectured and researched. Dekila founded and directed Sacred Earth, an acclaimed faith-based conservation program at the World Wildlife Fund, where she worked on faith-based conservation initiatives in the Amazon, East Africa, the Himalayas, and the Mekong region. She was the WWF-US Director for the Greater Mekong Program for five years before that and also worked for WWF in the Eastern Himalayas for five years. In 2008, Dekila helped His Holiness the 17th Karmapa, head of the Karma Kagyu School of Tibetan Buddhism, create Khoryug, an eco-monastic association of Tibetan Buddhist monasteries in the Himalayas that carry out environmental projects on the ground, and she continues to coordinate their work and serve as his environmental advisor.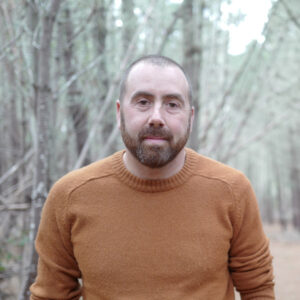 Emmanuel Vaughan-Lee
Emmanuel Vaughan-Lee is an Emmy nominated filmmaker and composer. His award-winning films have been featured on PBS, National Geographic, The New York Times, the New Yorker, and the Atlantic, exhibited at the Smithsonian, and screened at festivals worldwide. He is the founder and executive editor of Emergence Magazine.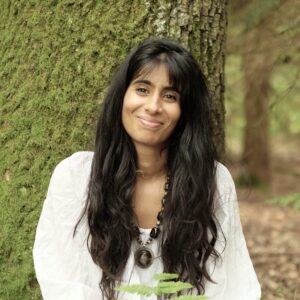 Amrita Bhohi (Staff Facilitator)
Amrita Bhohi is a facilitator and educator based in West Sussex. Her work explores the philosophy and practice of spiritual ecology, offering experiences to reunite people, the living world and the sacred. In 2015 she co-founded the Spiritual Ecology Programme at St. Ethelburga's Centre for Reconciliation & Peace in London. She was a facilitator for Kalliopeia Foundation's Spiritual Ecology Fellowship in both the UK and US.