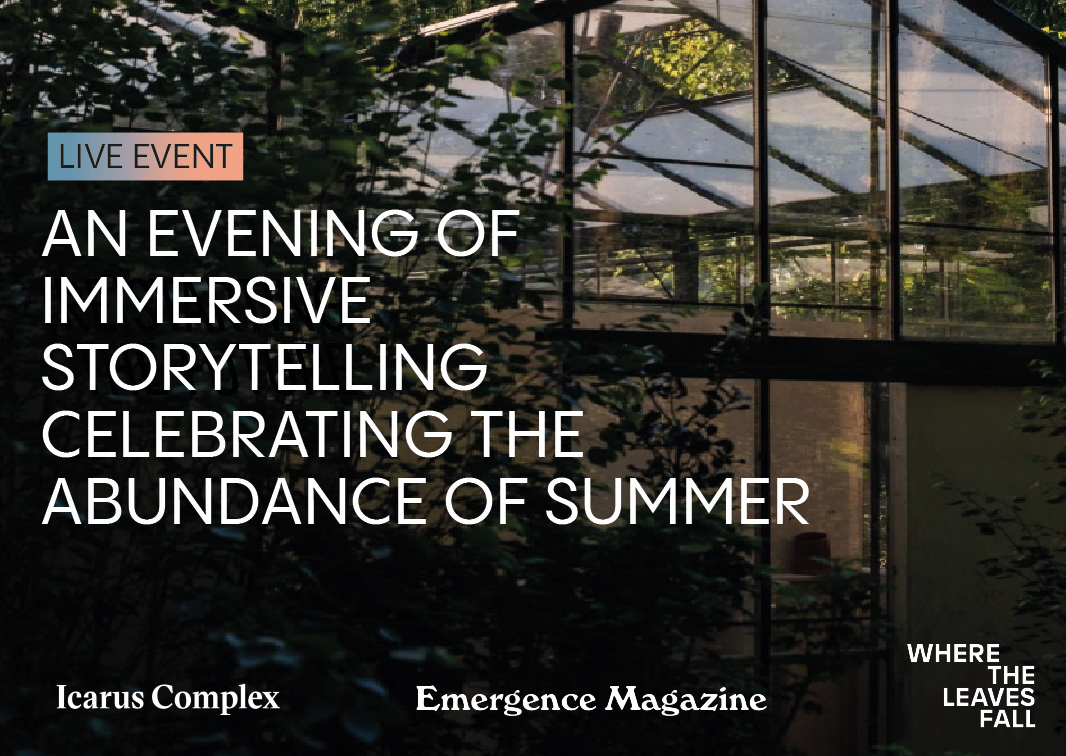 [Re]starting the Future
An evening of immersive storytelling celebrating the abundance of summer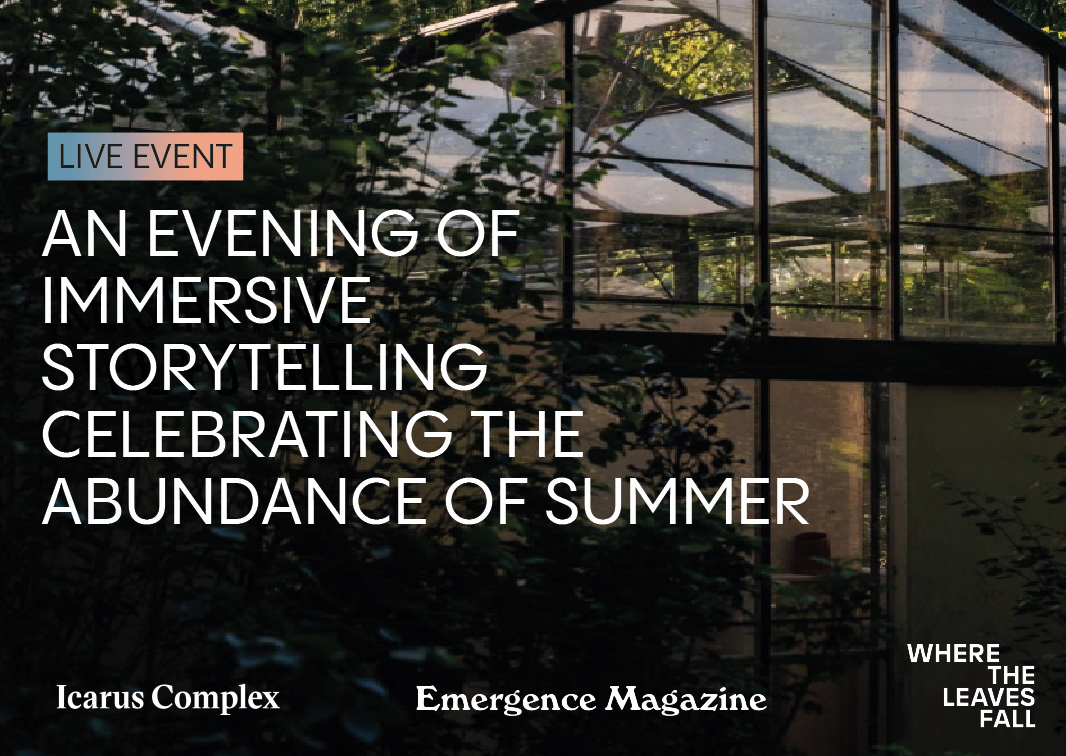 Join us for an afternoon and evening of immersive storytelling, film, dance, music, and food at Omved Gardens, an oasis and urban greenspace in north London.
Presented in partnership with Emergence Magazine, Icarus Complex, and Where the Leaves Fall—three publications that are creatively exploring the human relationship to the living world—this event seeks to bring together a community of people interested in ecological transformation. Participants will be invited into a space of contemplation and discovery among Omved's beautiful gardens, and homegrown produce will be incorporated into the evening food and drink menus (included in the ticket price). Throughout the evening, there will be space for contemplation, discovery, and new connections.
Space is limited. We expect this event to sell out fast so we encourage you to purchase your tickets while you can. Some scholarships are available; please email us to inquire about receiving one if you're interested.
| Date | Time |
| --- | --- |
| Saturday, August 14 | 4-10pm (BST) |